ILRI vacancy: Research Associate II (Closing date: 18 March 2020)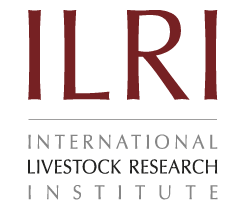 The International Livestock Research Institute (ILRI) seeks to recruit a Research Associate II to provide support to a team working on a collaborative project with Colorado State University on 'Study of host response to African swine fever virus.
ILRI works to improve food and nutritional security and reduce poverty in developing countries through research for efficient, safe and sustainable use of livestock. It is the only one of 15 CGIAR research centres dedicated entirely to animal agriculture research for the developing world. Co-hosted by Kenya and Ethiopia, it has regional or country offices and projects in East, South and Southeast Asia as well as Central, East, Southern and West Africa. www.ilri.org
Key Responsibilities:
Perform serological and molecular diagnosis of African swine fever and other pig diseases
Test cell lines (PBMC, Alveolar macrophages, vero cells, cos-7 cells, Sus scrofa cells (ATCC) and other alternatives for  viral DNA amplification and whole genome sequencing
Conduct African swine fever virus isolation, amplification, purification and inactivation
Perform virus genotyping
Process biological samples for laboratory assays
Analyse data and present results
Perform any other related duties as may be required
Requirements
Bachelor's degree or Diploma in Veterinary Science, Biosciences, Biotechnology, Laboratory Technology, Biomedical technology, Clinical laboratory science, or allied health technologies
Two years relevant experience with degree or four years relevant experience with diploma
Experience working with scientific tests on animal blood and fluid samples
Knowledge and experience working with invitro cultures and performing serological and molecular assays will be an added advantage
Experience in simple data analysis and report writing preferred
Broad knowledge of methods and techniques and standard operating procedures related to area of operation
Excellent interpersonal communication and good personal organisation skills
Good communication ability in English, spoken and written
Good judgement and willingness to take initiative when appropriate
Terms of Appointment
This position is at job level HG 11. The position is a 1-year contract, renewable subject to satisfactory performance and availability of funding. ILRI offers a competitive salary and benefits package which includes; pension, medical and other insurances
How to apply: Applicants should send a cover letter and CV Expressing their interest in the position, what they can bring to the job and the names and addresses (including telephone and email) of three referees who are knowledgeable about the candidate's professional qualifications and work experience to the Director, People and Organizational Development  through our recruitment portal http://ilri.simplicant.com/ before 18 March 2020. The position title and reference number REF: RA/LG03/2020 should be clearly marked on the subject line of the cover letter.
We thank all applicants for their interest in working for ILRI. Due to the volume of applications, only shortlisted candidates will be contacted.
ILRI does not charge a fee at any stage of the recruitment process (application, interview meeting, processing or training). ILRI also does not concern itself with information on applicants' bank accounts.
To find out more about ILRI visit our websites at http://www.ilri.org
ILRI is an equal opportunity employer.
Subscribe by email to ILRI jobs alert