ILRI vacancy: Project Manager (Closing date: 22 March 2020)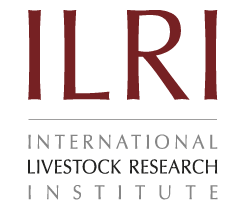 The International Livestock Research Institute (ILRI) seeks to recruit a Project Manager who will be responsible for coordinating the planning and implementation of the African Dairy Genetic Gains (ADGG) project. The responsibilities include monitoring of deliverables, timelines, finances, and logistics using project scheduling and control tools. The project manager will work closely with ADGG Project Leaders to develop project strategies and manage the work plans and reporting. The project manager will also be responsible for ensuring effective communication between the project partners, country teams, funders, the private sector as well as sharing with ADGG's wider audience.
ILRI works to improve food and nutritional security and reduce poverty in developing countries through research for efficient, safe and sustainable use of livestock. It is the only one of 15 CGIAR research centres dedicated entirely to animal agriculture research for the developing world. Co-hosted by Kenya and Ethiopia, it has regional or country offices and projects in East, South and Southeast Asia as well as Central, East, Southern and West Africa. www.ilri.org
Key Responsibilities:
 Project Planning and Implementation
Support the ADGG project leader/team in planning the projects cycles, and be responsible for monitoring of the defined project time-lines and coordinated and timely delivery of all ADDG Project work packages in conjunction with the team Leaders or the Principal Investigator (PI) and the co-Principal Investigator (co-PI) and Country PIs.
Working closely with the Legal and Intellectual Property unit and the Environmental, Health and Safety Units to prepare, manage and monitor all ADGG contractual obligations including, but not limited to, collaboration and partner agreements, the regulatory permits, special equipment movement, intellectual property reporting among other legal requirements.
Develop and manage the Risk register and assist the project PIs in managing risks to the projects' timely delivery.
Oversee day-to-day ADGG project field expenditure monitoring and documentation.
Work with the finance department to ensure timely disbursement of funds to partners.
Travel internationally as required, for project-wide planning/monitoring meetings including, when necessary, project sites in Ethiopia (5 sites) and Tanzania (4 sites) and other designated sites.
Work with the project accountant and program manager to oversee, plan and track the ADGG projects budgets.
Oversee the procurement plan for the project's stakeholders. This includes ensuring that management of ADGG inventories of supplies and consumables, overseeing shipping while tracking budgetary resources available for these projects' activities.
Project monitoring, reporting and administration
Pro-actively work with all project team members to ensure work plans and results are tracked, documented, and anticipate/identify problems before they arise.
Liaise with the ADGG project team and program manager to revise the ADGG annual strategies, workplans, results frameworks and reports as required/need arises.
Maintain and update contacts database and ADGG document repository for all project staff and partners.
Assist in managing existing on-line interactive project management support tools
Write monthly summary reports for dissemination to all Project Partners members, summarizing project progress and progress in meeting project targets.
Act as a liaison between the projects and other aligned research activities in the institutes (both in Kenya and internationally) involved in the project.
Ensure timely sharing of budgetary information with senior budget staff.
In consultation with the PI and program manager, prepare the draft ADGG annual reports to the donor/funder.
Communication
Besides the PIs, act as a primary point of contact for all issues related to the ADGG projects. This will include being the contact person for the projects' primary stakeholders, with whom a long running positive relationship should be established.
Regularly meet, virtually or otherwise with the country government officials who are stakeholders in the project.
Coordinate the finalization of the communication strategy and its implementation, specifically the communication to the projects' partners, including Government officials, collaborators and local administrators as well as ADGG internal communication strategy, ensuring that all project meetings are recorded and logged.
Work with the ADGG team and the Communications teams (Biosciences communication manager and knowledge management team) to develop the projects' external communication strategy, including stakeholder mapping, data dissemination, media relations and project promotion to different audiences, and be responsible for the implementation of the strategies.
Organize conferences, workshops, science write shops, internal and external meetings, project annual retreat and quarterly meetings, and other events as required.
Participate actively in annual project meetings, some of which will be held internationally.
Contribute to the on-line presence of the project, including maintaining project website, twitter feed and newsletters.
Plan and oversee logistics for project meetings (internal/multi-partner).
Requirements
Master's Degree in Business Administration, Project Management or equivalent (background in agriculture and/or animal science).
Program Management certification – desirable
At least 5 years' project management experience
Demonstrable practical experience in leadership and project management in an internationally focused research or development organization.
Knowledge of financial management and administrative of development projects.
Experience in managing work plans, results-based budgets and systems to monitor and report progress.
Excellent verbal and written communication skills (English language skills, both written and spoken).
Ability to work in a fast paced, multi-disciplinary, multi-cultural environment and strong stakeholder engagement skills.
Willingness to travel frequently within and without Kenya, including spending significant periods of time managing activities in the field site in project countries.
Excellent interpersonal communication and good personal organisation skills.
Good judgement, adaptability and willingness to take initiative when appropriate.
Post location: The position will be based in Nairobi, Kenya
Terms of Appointment
This position is at job level HG 15. The position is a 3-year contract, renewable subject to satisfactory performance and availability of funding. ILRI offers a competitive salary and benefits package which includes; pension, medical and other insurances
How to apply: Applicants should send a cover letter and CV explaining their interest in the position, what they can bring to the job and the names and addresses (including telephone and email) of three referees who are knowledgeable about the candidate's professional qualifications and work experience to the Director, People and Organizational Development through our recruitment portal http://ilri.simplicant.com/ before 22 March 2020. The position title and reference number REF: PM/LG/2020 should be clearly marked on the subject line of the cover letter.
We thank all applicants for their interest in working for ILRI. Due to the volume of applications, only shortlisted candidates will be contacted.
ILRI does not charge a fee at any stage of the recruitment process (application, interview meeting, processing or training). ILRI also does not concern itself with information on applicants' bank accounts.
To find out more about ILRI visit our websites at http://www.ilri.org
ILRI is an equal opportunity employer.
Subscribe by email to ILRI jobs alert