ILRI vacancy: Program and Partnerships Manager, Drylands Innovations (closing date: 15 February 2019)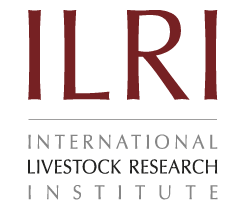 The International Livestock Research Institute (ILRI) seeks to recruit a Program and Partnerships Manager, Drylands Innovations to co-lead an actionable research for development agenda by sustaining interaction between the scientific contributions of a team of Drylands Innovation researchers with the constituents needed to co-design, assess, and implement the innovations to achieve broad- scale sustainable impacts. The position will lead the establishment of enabling partnerships and environments to offer an appropriate pathway to scale for promising interventions.  The winning candidate will build on the team efforts to support the sustainable scaling of their maturing index-based livestock insurance program and develop and manage the relationships and resources required to support the growing agenda around digital information systems for dryland development and other related technologies.
ILRI works to improve food and nutritional security and reduce poverty in developing countries through research for efficient, safe and sustainable use of livestock. It is the only one of 15 CGIAR research centres dedicated entirely to animal agriculture research for the developing world. Co-hosted by Kenya and Ethiopia, it has regional or country offices and projects in East, South and Southeast Asia as well as Central, East, Southern and West Africa. www.ilri.org
Responsibilities
Lead partnership identification, relationship management and strategy engagement processes related to the Dryland Innovation agenda, with an emphasis on bridging the research program with the imperative to deliver, assess, and scale innovations, as well as contribute to related policy and process design.
Conceptualize and design strategies and processes for sustainable scaling of the both proven and nascent interventions and technologies developed/supported by the researchers.  Co-lead the execution of the strategies with the researchers.
Represent the Drylands Innovation agenda in related internal, external and international fora, communicating research findings at the policy and practice level and gathering inputs, insights and resources to feedback into the research agenda.
Lead the development of a terms of reference for establishing a national agricultural insurance taskforce in Ethiopia and help launch the process. Once established, coordinate stakeholder contributions, support resource mobilisation, led awareness creation and related influencing and brokering functions aligned to the taskforce's objectives.
Lead and contribute to resource mobilization efforts in support of the team's agenda.
Provide strategic and intellectual support for the design and implementation of effective capacity building and awareness creation initiatives as required to support the agenda.  Lead communications campaigns for the agenda.
Collaborate on research publications that articulate how the agenda is enabling innovation in the drylands and achieving impact through taking these innovations to scale.
Contribute to project management and reporting requirements in-line with ILRI and donor policies and procedures, while ensuring timeliness, quality and responsiveness to development partners.
Support and contribute to developing MEL frameworks for the range of projects under the team's agenda along with developing related instruments for operationalizing them.
Requirements
Masters with 10 plus years of related progressive experience/ or Ph.D. with 5 years of experience.  Disciplinary focus in agricultural development, agribusiness, development economics, rural development or related field.
Ability to manage complex programs
Partner development, engagement and management
Policy brokering/influencing
High-level writing and communication skills
Demonstration of relevant contacts, networks
Experience with developing and managing innovative scientific and development projects.
Understanding of dryland systems, livestock economy, and digital 4 development initiatives
Post location: The position will be based in Nairobi, Kenya.
Position level: The position level is 5A.
Duration: 3 years with the possibility of renewal, contingent upon individual performance and continued funding.
Benefits: ILRI offers a competitive salary and benefits package which includes 15% Pension, Medical insurance, Life insurance and allowances for: Education, Housing, Relocation, Home leave, Annual holiday entitlement of 30 days + public holidays.
How to apply: Applicants should send a cover letter and CV explaining their interest in the position, what they can bring to the job and the names and addresses (including telephone and email) of three referees who are knowledgeable about the candidate's professional qualifications and work experience to the Director, People and Organizational Development through our recruitment portal http://ilri.simplicant.com/ on or before 15 February 2019. The position title and reference number PPM/01/2019 should be clearly marked on the subject line of the cover letter.
We thank all applicants for their interest in working for ILRI. Due to the volume of applications, only shortlisted candidates will be contacted.
ILRI does not charge a fee at any stage of the recruitment process (application, interview meeting, processing or training). ILRI also does not concern itself with information on applicants' bank accounts.
To find out more about ILRI visit our websites at http://www.ilri.org
To find out more about working at ILRI visit our website at http://www.ilri.org/ilricrowd/
ILRI is an equal opportunity employer.
Subscribe by email to ILRI jobs alert