ILRI vacancy: Post-Doctoral scientist – Women's Economic Empowerment through Livestock (closing date: 2 March 2020)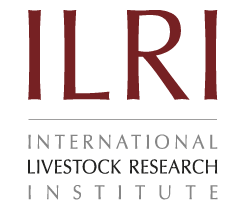 The International Livestock Research Institute (ILRI) seeks to recruit a Post-Doctoral scientist to conduct analysis on women's empowerment and livestock in Tanzania, Uganda, Vietnam and Ethiopia. More specifically, the post-doc will undertake research to contribute to a growing body of evidence that ILRI is building on how livestock can constitute an important stepping stone for the empowerment of rural women with limited access to and control over other productive or financial assets.
ILRI works to improve food and nutritional security and reduce poverty in developing countries through research for efficient, safe and sustainable use of livestock. It is the only one of 15 CGIAR research centres dedicated entirely to animal agriculture research for the developing world. Co-hosted by Kenya and Ethiopia, it has regional or country offices and projects in East, South and Southeast Asia as well as Central, East, Southern and West Africa. www.ilri.org
Responsibilities:
The overall research questions the post-doc will address are: under what conditions can livestock (pigs, small ruminants and cattle) contribute to women's economic empowerment and how? The study will include a literature review, fieldwork in each of the three countries, and a cross-species and cross-country analysis of the findings.   More specifically the job holder will;
Analyse the role of different livestock species in endowing different women with some degree of financial autonomy;
Deliver evidence on how this financial autonomy contributes to women's empowerment;
Support teams in the countries to deliver on their gender outputs
Develop recommendations for how the interventions developed by ILRI and the CRP on Livestock can support this.
Requirements:
A PhD in a social science (geography, anthropology, sociology, development studies, economics, political economy) with an emphasis on gender
Experience in gender research
Experience in livestock R&D in Africa
Experience in research design, use of quantitative and qualitative analytic methods
Strong English language skills, both written and spoken
Hands-on field experience in the developing world, particularly in difficult environments
Willingness to travel in different countries throughout Africa and Asia.
Post location: The position will be based in Nairobi, Kenya or Addis Abeba, Ethiopia
Terms of Appointment
This is position is at job level HG 16 and it is open to both national and international applicants. The position is a 3-year contract, renewable subject to satisfactory performance and availability of funding. ILRI offers a competitive salary and benefits package which includes; medical and other insurances.
Applications: Applicants should send a cover letter and CV expressing their interest in the position, what they can bring to the role and the names and addresses (including telephone and email) of three referees who are knowledgeable about the candidate's professional qualifications and work experience to the Director, People and Organizational Development through our recruitment portal http://ilri.simplicant.com/ on or before 2 March 2020
The position title and reference number: PD/PIL/01/2020 should be clearly marked on the subject line of the online application.
We thank all applicants for their interest in working for ILRI. Due to the volume of applications, only shortlisted candidates will be contacted.
ILRI does not charge a fee at any stage of the recruitment process (application, interview meeting, processing or training). ILRI also does not concern itself with information on applicants' bank accounts.
Qualified women applicants are encouraged to apply
To find out more about ILRI visit our website at http://www.ilri.org