ILRI vacancy: Post-Doctoral – Phages (closing date: 4 March 2019)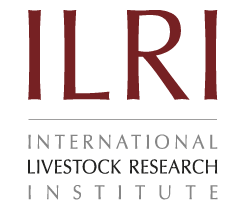 The International Livestock Research Institute (ILRI) seeks to recruit a Postdoctoral Scientist – Antimicrobial Resistance (AMR) / Bacteriophage (phage) Therapy to provide high level scientific and technical support to a new project on phages as a One Health approach for the replacement of antibiotics, and reduction of drug resistant nontyphoidal Salmonella, in poultry farms in Kenya. The project, which is in collaboration with the Université Laval (Canada), will consist of novel phage discovery from Kenya and will involve in vitro and in vivo characterization of both newly discovered phages as well as phages from the Université Laval phage collection.
ILRI works to improve food and nutritional security and reduce poverty in developing countries through research for efficient, safe and sustainable use of livestock. It is the only one of 15 CGIAR research centres dedicated entirely to animal agriculture research for the developing world. Co-hosted by Kenya and Ethiopia, it has regional or country offices and projects in East, South and Southeast Asia as well as Central, East, Southern and West Africa. www.ilri.org
Responsibilities:
Plan experiments to isolate Salmonella strains from the field and type them for antibiotic resistance;
Plan experiments to isolate and characterize novel Salmonella-infecting bacteriophages (phages) from the field;
Develop a chicken model for assessing therapeutic dose of phages to use for treating Salmonella infections;
Test different phage delivery systems;
Conduct and coordinate a field trial in poultry farms with cocktail of best Salmonella phage candidates;
Contribute to the development of proposals and resource mobilization efforts;
Analyse data, present research findings at regular lab meetings as well as at international scientific conferences and publish results in peer-reviewed journals.
Requirements:
A PhD in microbiology, bacteriology, virology or molecular biology from a recognized university;
Thorough knowledge and expertise of molecular biology techniques is required;
Expertise in bacteria isolation and culturing is required;
Excellent writing and oral communication skills in English;
Track record of publishing peer-reviewed articles;
Experience in conducting animal studies is an advantage;
Prior experience on AMR, with bacteriophages or with poultry is an added advantage;
Work experience in Low and middle-income Countries (LMIC) is an added advantage.
Post location: The position will be based in Nairobi, Kenya
Position level: Post-doctoral level.
Duration: 2.5 years with the possibility of renewal, contingent upon individual performance and continued funding.
Benefits: ILRI offers a competitive salary and benefits package which includes medical insurance, life insurance and allowances for: education, housing, home leave, and annual holiday entitlement of 30 days + public holidays.
Applications:
Applicants should send a cover letter and CV expressing their interest in the position, what they can bring to the role and the names and addresses (including telephone and email) of three referees who are knowledgeable about the candidate's professional qualifications and work experience to the Director, People and Organizational Development through our recruitment portal http://ilri.simplicant.com/ on or before 4 March 2019. The position title and reference number: PD/AAH/01/2019 should be clearly marked on the subject line of the online application.
We thank all applicants for their interest in working for ILRI. Due to the volume of applications, only shortlisted candidates will be contacted.
ILRI does not charge a fee at any stage of the recruitment process (application, interview meeting, processing or training). ILRI also does not concern itself with information on applicants' bank accounts.
To find out more about ILRI visit our website at http://www.ilri.org
To find out more about working at ILRI visit our website at http://www.ilri.org/ilricrowd/
ILRI is an equal opportunity employer.