ILRI vacancy: Post-doctoral fellow – Livestock Genomic Analysis– Bioinformatics (closing date: 11 August 2018)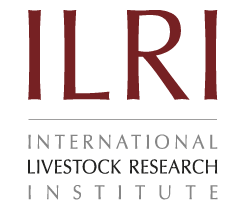 The International Livestock Research Institute (ILRI) seeks to recruit a Post-doctoral fellow –  Livestock Genomic Analysis (Bioinformatics) to undertake genome sequence analysis of African livestock breed/populations to identify signatures of selection on environmental adaptation and productivity traits, in support of breeding programs. The Fellow will work with scientists and post-graduate students at ILRI-Kenya, Ethiopia, and at the ILRI – CAAS joint laboratory on Animal and Forage Genetic Resources in support to the Centre for Tropical Livestock Genetics and Health (CTLGH, United Kingdom) research.
ILRI works to improve food and nutritional security and reduce poverty in developing countries through research for efficient, safe and sustainable use of livestock. It is the only one of 15 CGIAR research centres dedicated entirely to animal agriculture research for the developing world. Co-hosted by Kenya and Ethiopia, it has regional or country offices and projects in East, South and Southeast Asia as well as Central, East, Southern and West Africa. www.ilri.org
Responsibilities:
Bioinformatic data analysis of livestock genomes and transcriptomes
Provide training and contribution to bioinformatic capacity building activities (e.g. supervision of post-graduate students at ILRI – Kenya, ILRI – Ethiopia, and CTLGH – United Kingdom research facilities; training of partners from within Africa)
Ensure integration of bioinformatics into the research and research planning process of the Genetics Flagship within the Livestock CRP
Proactively establish and build strong relationship with a range of local, regional and international partners and collaborators
Contribute to the scientific quality of the research within the global livestock genetics program (bio)informatics team
Contribute in developing project reports and publish relevant findings on a timely basis in scientific literature and present at international scientific conferences
Contribute to the development of resource mobilization proposals as appropriate
Requirements:
A PhD, in the field of Bioinformatics or in Biological sciences research driven by computation
Familiarity with genetic analysis / bioinformatics, particularly the use and analysis of high-throughput sequencing data generated by a range of platforms
Post location: The position will be based in Addis Ababa, Ethiopia
Position level: Post-doctoral level.
Duration: The position is on a 2-year fixed term contract.
Benefits: ILRI offers a competitive salary and benefits package which includes medical insurance, life insurance and allowances for: education, housing, home leave, and annual holiday entitlement of 30 days + public holidays.
Applications:
Applicants should send a cover letter and CV expressing their interest in the position, what they can bring to the role and the names and addresses (including telephone and email) of three referees who are knowledgeable about the candidate's professional qualifications and work experience to the Director, People and Organizational Development. All applications to be submitted online on our recruitment portal http://ilri.simplicant.com/, on or before 11 August 2018. The position title and reference number: PD/LG/07/2018 should be clearly marked on the subject line of the online application.
We thank all applicants for their interest in working for ILRI. Due to the volume of applications, only shortlisted candidates will be contacted.
ILRI does not charge a fee at any stage of the recruitment process (application, interview meeting, processing or training). ILRI also does not concern itself with information on applicants' bank accounts.
To find out more about ILRI visit our website at http://www.ilri.org
To find out more about working at ILRI visit our website at http://www.ilri.org/ilricrowd/
ILRI is an equal opportunity employer.