ILRI vacancy: Post-Doctoral Fellow, Climate Change Scenarios for Livestock Systems (closing date: 25 August 2018)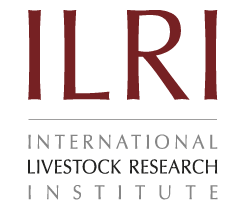 The International Livestock Research Institute (ILRI) seeks to recruit a post-doctoral research fellow to lead work that explores possible future livestock development pathways in three focus countries (Ethiopia, Uganda and Kenya). The work will involve engaging with key stakeholders in participatory futuring exercises, helping prioritise good-bet livestock adaptation and mitigation options in relevant livestock systems, and helping to build capacity in decision support, planning and investment at the national level in each country
ILRI works to improve food and nutritional security and reduce poverty in developing countries through research for efficient, safe and sustainable use of livestock. It is the only one of 15 CGIAR research centres dedicated entirely to animal agriculture research for the developing world. Co-hosted by Kenya and Ethiopia, it has regional or country offices and projects in East, South and Southeast Asia as well as Central, East, Southern and West Africa. www.ilri.org
The position:
Under the 2016 Paris Agreement, national governments in East Africa have developed Nationally Determined Contributions (NDCs), targets for climate change mitigation and adaptation actions. Agriculture is a priority sector in all of these countries, with livestock being an important sub-sector due to its importance in livelihoods, farming systems and nutritional security. At the same time, livestock are responsible for the vast majority of GHG emissions within the agricultural sector, making them a priority for achieving mitigation targets.
The identification and implementation of locally-effective adaptation and mitigation practices under high levels of uncertainty present major challenges. The position will to the Program on Climate Smart Livestock (PCSL), which falls under the CGIAR Research Program on Climate Change, Agriculture and Food Security (CCAFS).
Responsibilities:
Lead research to identify the key future drivers influencing livestock systems in the three focus countries, through participatory processes involving key stakeholders, country leadership, and partner institutions, and explore alternative livestock development pathways that align with national objectives;
Use mixed qualitative / quantitative methods to add detail to the scenario narratives, so that the effects of alternative livestock development pathways on local contexts can be analysed with respect to water and feed resources, gender issues, and food security and nutritional outcomes;
Thoroughly document the research and its results, and contribute to the development of on-line scenario training materials that can be used by different groups of stakeholders;
Communicate findings to stakeholders (ministry staff, livestock extension officers, donors)
Write scientific papers and prepare conference presentations and other communication products on the key results.
Coordinate PCSL project activities in Ethiopia, including supervision of PhD and MSc students.
Requirements:
PhD in an appropriate discipline such as systems modelling, environmental sciences or geography, with a working knowledge of agricultural or livestock science.
Experience with scenarios science and knowledge of climate change adaptation and mitigation desirable.
Strong practical and facilitation skills, focusing on participatory processes and co-production of knowledge.
Experience in research for development in Africa, especially East Africa, would be a significant advantage.
The ability to effectively communicate in a multicultural context, present findings to diverse audiences, and support facilitation of multi-stakeholder workshops
The ability to collaborate with scientists and technicians from other disciplines (biogeochemistry, agricultural sciences, environmental sciences, veterinary medicine etc.) in an interdisciplinary and multicultural team
Post location: The position will be based in Addis Ababa, Ethiopia
Position level: Post-doctoral level.
Duration: 3 years with the possibility of renewal, contingent upon individual performance and continued funding.
Benefits: ILRI offers a competitive salary and benefits package which includes medical insurance, life insurance and allowances for: education, housing, home leave, and annual holiday entitlement of 30 days + public holidays.
Applications:
Applicants should send a cover letter and CV expressing their interest in the position, what they can bring to the role and the names and addresses (including telephone and email) of three referees who are knowledgeable about the candidate's professional qualifications and work experience to the  Director, People and Organizational Development through our recruitment portal http://ilri.simplicant.com/ on or before 25 August 2018. The position title and reference number: PD/CLS/07/2018 should be clearly marked on the subject line of the online application.
We thank all applicants for their interest in working for ILRI. Due to the volume of applications, only shortlisted candidates will be contacted.
ILRI does not charge a fee at any stage of the recruitment process (application, interview meeting, processing or training). ILRI also does not concern itself with information on applicants' bank accounts.
To find out more about ILRI visit our website at http://www.ilri.org
To find out more about working at ILRI visit our website at http://www.ilri.org/ilricrowd/
ILRI is an equal opportunity employer.