ILRI vacancy: ILRI Consultancy- Scenarios oversight for the Program on Climate Smart Livestock (closing date: 12 December 2018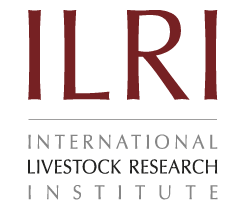 The International Livestock Research Institute (ILRI) works to improve food and nutrition security and reduce poverty in developing countries through research for efficient, safe and sustainable use of livestock. It is the only one of 15 CGIAR research centres dedicated entirely to animal agriculture research for the developing world. Co-hosted by Kenya and Ethiopia, it has regional or country offices and projects in East, South and Southeast Asia as well as Central, East, Southern and West Africa. www.ilri.org
Scope of Work
Providing guidance and oversight on identifying the key future drivers influencing livestock systems in the three focus countries, using participatory processes involving key stakeholders, country leadership, and partner institutions.
Providing guidance and oversight on exploring alternative livestock development pathways that align with national objectives.
Providing advice on using mixed qualitative / quantitative methods to add detail to the scenario narratives, to analyze alternative livestock development pathways with respect to water and feed resources, gender issues, and food security and nutritional outcomes.
Providing advice on the development of on-line scenario training materials that can be used by different groups of stakeholders to build capacity in decision support.
Final Products
Alternative livestock development pathways explored with respect to water and feed resources, gender issues, and food security and nutritional outcomes
On-line scenario training materials developed
Consultancy Fee:  payable quarterly or by mutual agreement
Post location:  Consultant's base
Duration:  3.5 Years working 3 days per month
Expected places of travel: Occasional travel to East Africa
Essential skills and qualifications
PhD in an appropriate discipline
At least 10 years' relevant experience in the development and implementation of scientific scenarios processes in multiple countries and situations, with demonstrated ability to publish in high-impact journals and to write and deliver grants
Deep knowledge of scenarios science and considerable experience of scenarios processes in East Africa
Strong practical, facilitation and mentoring skills, to guide others on participatory processes and co-production of knowledge
Highly-developed communication skills in multicultural contexts and highly diverse audiences
How to apply: 
Applicants should send a cover letter and CV expressing their interest in the position, what they can bring to the job and the names and addresses (including telephone and email) of three referees who are knowledgeable about the candidate's professional qualifications and work experience to the Director, People and Organizational Development through our recruitment portal http://ilri.simplicant.com/ on or before 12 December 2018. The position title and reference number C/ CCAFS /11/2018 should be clearly marked on the subject line of the cover letter.
We thank all applicants for their interest in working for ILRI. Due to the volume of applications, only shortlisted candidates will be contacted.
ILRI does not charge a fee at any stage of the recruitment process (application, interview meeting, processing or training). ILRI also does not concern itself with information on applicants' bank accounts.
To find out more about ILRI, visit our websites at http://www.ilri.org/
To find out more about working at ILRI visit our website at http://www.ilri.org/ilricrowd/
ILRI is an equal opportunity employer.