ILRI vacancy: Gender Support Specialist – Uganda (closing date: 27 September 2019)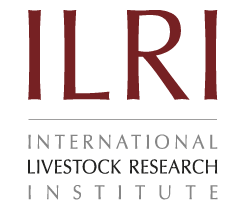 On behalf of the International Livestock Research Institute (ILRI), Bioversity International is now seeking for a qualified candidate to serve as a Gender Support Specialist.

Bioversity International and ILRI are CGIAR Research Centres.

For further information on ILRI, consult the website at:

For further information on Bioversity International, consult the website at:

Based in Kampala, Uganda, and under the supervision of the Gender Scientist at ILRI and of the Coordinator of the 'BuildUganda' Program, the Gender Support Specialist will support various activities within the scope of the Animal Health Program funded by the German Federal Ministry for Economic Cooperation and Development (BMZ).​
Key Responsibilities
​More specifically, the Gender Support Specialist will:
• Work with the Rift Valley Fever (RVF) team to review secondary data and completed reports from previous Gender and RVF research (output from this review will be used to further refine research questions related to Gender and RVF control)
• Conduct Gender assessments using appropriate tools to enable a better understanding of Gender-based constraints in Pest des Petits Ruminants (PPR) and RVF control
• Work with the Gender Scientist to make recommendations on the interventions that can eliminate Gender barriers and strengthen women's participation in PPR and RVF control
• Identify opportunities for youth to engage in PPR control using the results from the Gender assessments including key informant interviews
• Collect Gender monitoring data and work together with other project team members to ensure smooth coordination of data collection activities
• Support the project team in building capacities of small ruminant women and men farmers, in PPR control
• Analyze data and draft reports
• Any other duties that may be assigned by the supervisor
Requirements
Qualifications and competencies
Essential qualifications and competencies

• Master's degree in Gender studies, Social Anthropology, Sociology, Socioeconomics or related field with specialization in Gender and Development
• At least five years of relevant experience working on Gender issues in relation to agriculture and/or livestock, food security and/or nutrition in Uganda
• Demonstrated qualitative and/or quantitative analytical skills, including ability to go beyond basic descriptions of Gender inequalities to discern underlying Gender relations
• Strong communication and facilitation skills, including solid experience with participatory methods and dynamics
• Proven interpersonal-, and cross-cultural skills, including ability to work effectively as part of a multidisciplinary team and to develop strong and effective working relationships with partners
• Creative, systematic and well-organized with high degree of initiative and sense of responsibility
• Willingness and ability to travel and undertake fieldwork in rural communities
Desirable qualifications and competencies

• Experience working in an international organisation and/or in applied agricultural research   
Benefits
Terms and conditions: This is a locally recruited position and all benefits are denominated and paid in Ugandan Shillings. Bioversity's remuneration package includes a competitive salary, leave provisions and medical insurance. The initial contract will be for a period of two years, subject to a probationary period of six months and is renewable based on performance and availability of funds.

Applications: Please apply online through the Bioversity International Job Opportunities web page (
https://www.bioversityinternational.org/jobs/
) by clicking on the "Apply" button, completing the online application and attaching the required information, no later than 27 September 2019. Please note that in the application you are required to provide the contact details (address, telephone number and e-mail address) of at least three referees, whom we will contact for short-listed applicants.
Bioversity International is an equal opportunity employer and strives for staff diversity.