ILRI vacancy: Gender scientist – Gender Research Economist (closing date: 2 March 2020)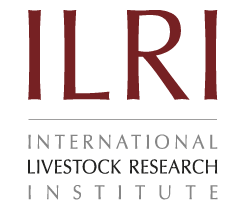 The International Livestock Research Institute (ILRI) seeks to recruit a Gender Research Economist to address gender dynamics, using quantitative data and the application of relevant economic and statistical models in developing regions of Asia and Africa. S/he will also be required to contribute to assessing strategies that stimulate the catalysing role of livestock in gender equality and to inform policy design and policy reform with gender equality outcomes.
ILRI works to improve food and nutritional security and reduce poverty in developing countries through research for efficient, safe and sustainable use of livestock. It is the only one of 15 CGIAR research centres dedicated entirely to animal agriculture research for the developing world. Co-hosted by Kenya and Ethiopia, it has regional or country offices and projects in East, South and Southeast Asia as well as Central, East, Southern and West Africa. www.ilri.org
Responsibilities
Research development and support
Develop and support a research portfolio based on future and ongoing projects examining gender dynamics at household and farm levels. Topics of research include, but are not limited to (a) reducing the gender gap in asset ownership through livestock and its linkages with poverty reduction; (b) intra-household decision-making and resource-sharing around livestock and its linkages with household outcomes; (c) trade-offs between labour, income and benefits as women engage in livestock activities; (d) gender-disaggregated effects of livestock programs; and (e) links to women's empowerment;
Contribute to the gender integration of national Livestock Management Plans;
Carry out a systematic inventory of gender disaggregated livestock databases and develop a strategy for the improvement of gender metrics across the ILRI research portfolio;
Contribute to assessing strategies to stimulate the catalysing role of livestock in gender equality and to inform policy design and policy reform through a gender lens;
Ensure gender research outputs are high quality, meet international standards and are impact oriented;
Contribute and lead preparation of submissions for research proposals; and
Coordinate and supervise research assistants and consultants working on these topics.
Outreach
Publish scientific papers and communicate with the scientific community;
Use multimedia and social media for outreach to the general public;
Participate in national and global events related to gender and livestock; and
Work with ILRI's communications team to communicate new knowledge developed
​​​​​​​Requirements
A PhD in economics (e.g. development economics or agricultural economics), public policy, geography or related field; and
At least at least two years of post-PhD experience in the agriculture and gender, and ideally in livestock-related research, and a record of peer-reviewed publications that demonstrate relevant research ability.
An ability to conduct analysis using primary data in projects across ILRI's work programs by working with project leaders;
Ability to work with disciplinary research and with interdisciplinary research projects involving experts on gender, animal breeding, animal health, feeds and a range of other expertise;
Familiarity with herd models and other aspects of livestock economics is desirable;
Excellent interpersonal skills and experience with working in multidisciplinary and multicultural environments in relevant geographies;
Experience applying one or more relevant economic modelling tools and techniques (e.g. econometric analysis, experimental economics, multi-sector models or system dynamics techniques);
A track record of peer-reviewed publications;
Ability to work collaboratively and undertake field work; and
Fluency in written and spoken English.
On-the-ground experience in South Asia, sub-Saharan African and/or Southeast Asia;
Networks in research, including at the grassroots level in Africa and/or Asia;
Experience in fundraising;
Working knowledge or better in French, Swahili, Hindi or other local languages where ILRI conducts research.
Candidates who are adept in implementing and managing large-scale surveys, including designing, testing, conducting micro-econometric data analysis, using R, STAT or Stella, and interpreting for policy purposes, are especially encouraged to apply.
Post location: The position will be based in Nairobi, Kenya
Terms of Appointment
This is position is at job level HG 18 and it is open to both national and international applicants. The position is a 3-year contract, renewable subject to satisfactory performance and availability of funding. ILRI offers a competitive salary and benefits package which includes; pension, medical and other insurances
How to apply: Applicants should send a cover letter and CV expressing their interest in the position, what they can bring to the job and the names and addresses (including telephone and email) of three referees who are knowledgeable about the candidate's professional qualifications and work experience to the Director, People and Organizational Development through our recruitment portal http://ilri.simplicant.com/ on or before 2 March 2020. The position title and reference number REF: GS/02/2020 should be clearly marked on the subject line of the cover letter.
We thank all applicants for their interest in working for ILRI. Due to the volume of applications, only shortlisted candidates will be contacted.
ILRI does not charge a fee at any stage of the recruitment process (application, interview meeting, processing or training). ILRI also does not concern itself with information on applicants' bank accounts.
To find out more about ILRI visit our websites at http://www.ilri.org
To find out more about working at ILRI visit our website at http://www.ilri.org/ilricrowd/
ILRI is an equal opportunity employer.
Subscribe by email to ILRI jobs alert