ILRI vacancy: Forage Genebank Manager (Closing date: 7 August 2020)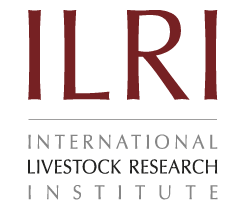 From
Published on

07.07.20
The International Livestock Research Institute (ILRI) seeks to recruit a dynamic scientist with a keen interest in plant genetic-resources, to head the forage genebank located in Addis Ababa, Ethiopia. The role will also be responsible for managing the collection of tropical and sub-tropical forages held at ILRI while ensuring seamless integration, presenting a single 'virtual genebank collection' with distribution points in Africa and Latin America, with the collection held at the Alliance of Bioversity International and CIAT in Cali, Colombia. Extensive travel, both in Ethiopia to experimental stations and internationally including to Colombia to coordinate activities between the tropical-forage collections, will be required.
ILRI works to improve food and nutritional security and reduce poverty in developing countries through research for efficient, safe and sustainable use of livestock. It is the only one of 15 CGIAR research centres dedicated entirely to animal agriculture research for the developing world. Co-hosted by Kenya and Ethiopia, it has regional or country offices and projects in East, South and Southeast Asia as well as Central, East, Southern and West Africa. www.ilri.org
Responsibilities
Effectively and efficiently manage the resources, equipment, facilities and budgets, associated with the day-to-day germplasm conservation and health testing operations of the ILRI genebank, ensuring that the genebank achieves the CGIAR Genebank Platform performance targets;
Lead and mentor the staff of the ILRI genebank and graduate and research fellows, organizing the tasks of multi-disciplinary teams, supporting their training and development needs and motivating staff towards a high level of performance in genebank operations;
Work collaboratively with genebank platform colleagues, ensuring adherence to world-class phytosanitary standards and compliance with the International Treaty on Plant Genetic Resources for Food and Agriculture, representing ILRI in international fora and participating in committees on plant genetic resources related issues as required;
Coordinate activities aimed at the characterization and diversity assessment of the collections, assembling core collections and best-bet subsets targeting anticipated needs for various livestock production systems, ensuring the supply of germplasm and making associated information publicly available;
Integrate research activities and outputs of the genebank projects, interpret and report findings through both written and oral presentations across a broad range of audiences with the aim of translating research outcomes into impacts felt across ILRI programs and externally, that end users can use or benefit from;
Develop partnerships with forage improvement programs both within the CGIAR and with external, National and International, partners to support a more widespread evaluation and use of forage genetic resources for feed and natural resource management applications and climate mitigation/adaptation across the global (sub)tropical regions
Respond to resource mobilisation opportunities, leading the development of specific proposals related to enhancements in the conservation and increased utilization of the collection and contribute to broader strategic efforts, demonstrating where the forage collections and the genebank resources can contribute.
Requirements
PhD in forage sciences, genetic resources, botany, taxonomy or a similar relevant discipline, with at least 7 years of postdoctoral experience, ideally working with forages;
In depth knowledge of population genetics, plant breeding systems or seed physiology and a good understanding about recent advances in genomics relevant to the conservation and distribution of genetic resources;
Understanding of international laws governing access and benefit-sharing of plant genetic resources, of plant phytosanitary regulations and of plant variety rights potentially impacting on the use of plant germplasm and genebank operations.
Leadership abilities, excellent inter-personal skills with demonstrated ability to organize teams, motivate staff and to interact with colleagues in a multicultural environment;
Fluency in both spoken and written English; knowledge of Spanish would be an added advantage.
Experience of fund raising, writing successful project proposals and management of research projects; Experience in managing genebank operations would be considered an advantage;
Track record of high quality publications in international peer-reviewed journals.
Post location: The position will be based in Addis Ababa, Ethiopia
Terms of Appointment
This is position is at job level HG 19 and it is open to both national and international applicants. The position is a 3-year contract, renewable subject to satisfactory performance and availability of funding. ILRI offers a competitive salary and benefits package which includes; pension, medical and other insurances
How to apply: Applicants should send a cover letter and CV explaining their interest in the position, what they can bring to the job and the names and addresses (including telephone and email) of three referees who are knowledgeable about the candidate's professional qualifications and work experience to the Director, People and Organizational Development by clicking on the "Apply Now" tab above before 7 August 2020. The position title and reference number REF: FGM /07/2020 should be clearly marked on the subject line of the cover letter.
We thank all applicants for their interest in working for ILRI. Due to the volume of applications, only shortlisted candidates will be contacted.
ILRI does not charge a fee at any stage of the recruitment process (application, interview meeting, processing or training). ILRI also does not concern itself with information on applicants' bank accounts.
To find out more about ILRI visit our websites at http://www.ilri.org
ILRI is an equal opportunity employer.
Subscribe by email to ILRI jobs alert