ILRI vacancy: Farm House Keeper(closing date: 27 April 2018)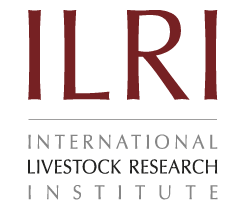 The International Livestock Research Institute (ILRI) seeks to recruit a Farm House Keeper to manage day-to-day Kapiti farm house including catering, cleaning services offered at the farm house and ensure a clean, comfortable and safe accommodation for ILRI and hosted institution guests.
ILRI works to improve food and nutritional security and reduce poverty in developing countries through research for efficient, safe and sustainable use of livestock. It is the only one of 15 CGIAR research centres dedicated entirely to animal agriculture research for the developing world. Co-hosted by Kenya and Ethiopia, it has regional or country offices and projects in East, South and Southeast Asia as well as Central, East, Southern and West Africa. www.ilri.org
Responsibilities
Clean guest rooms and make beds
Replenish guest supplies and amenities and maintain minimum stock levels of guest supplies, cleaning materials and ensuring proper and correct usage
Collect, wash and return guest laundry to guest rooms
Assist guests with luggage
Conduct daily room status report and weekly inventory report
Laundry
Management of bookings
Assisting in organization of conferences, writeshops etc
Cooking for guests (breakfast, lunch, dinner, tea break)
Maintenance of the farm house
Support Accounts Assistant with payments and recharges for the farm house
Record keeping
Requirements
Diploma in housekeeping or relevant fields
Certificate in cooking
Minimum of 3 years' experience in housekeeping, cooking & laundry work
Experience in managing bookings
Supervisory skills
Good knowledge of English language
Terms of Appointment
This is a Nationally Recruited Staff (NRS) position based at Kapiti Plains Estate Ltd. It is open to Kenyan nationals only. The position is on a 3-year contract, renewable subject to satisfactory performance and availability of funding.  
Job Level
This position is at job level 1C and open to Kenyan nationals only. ILRI offers a competitive salary and benefits package which includes; pension, medical and other insurances for ILRI's Nationally Recruited Staff.
How to apply: Applicants should send a cover letter and CV explaining their interest in the position, what they can bring to the job and the names and addresses (including telephone and email) of three referees who are knowledgeable about the candidate's professional qualifications and work experience to the Director, People and Organizational Development through our recruitment portal http://ilri.simplicant.com/ on or before 27 April 2018. The position title and reference number REF: FHK/KAPITI/04/2018 should be clearly marked on the subject line of the cover letter.
We thank all applicants for their interest in working for ILRI. Due to the volume of applications, only shortlisted candidates will be contacted.
ILRI does not charge a fee at any stage of the recruitment process (application, interview meeting, processing or training). ILRI also does not concern itself with information on applicants' bank accounts.
To find out more about ILRI visit our websites at http://www.ilri.org
To find out more about working at ILRI visit our website at http://www.ilri.org/ilricrowd/
ILRI is an equal opportunity employer.
Subscribe by email to ILRI jobs alert