ILRI vacancy: Communications Officer (closing date: 3 May 2018)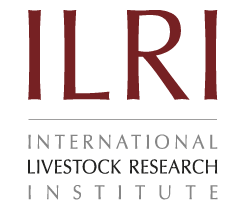 The International Livestock Research Institute (ILRI) seeks to recruit a Communications Officer to provide leadership and coordination for all communication, public and media engagements by the BecA-ILRI Hub, ensuring a significant growth in its international profile.
ILRI works to improve food and nutritional security and reduce poverty in developing countries through research for efficient, safe and sustainable use of livestock. It is the only one of 15 CGIAR research centres dedicated entirely to animal agriculture research for the developing world. Co-hosted by Kenya and Ethiopia, it has regional or country offices and projects in East, South and Southeast Asia as well as Central, East, Southern and West Africa. www.ilri.org
The position
The job holder will develop and implement strategic and tactical communications plans that will amplify the impact of the BecA-ILR Hub's research, capacity building and research related services, and help position the Hub as a world class research facility enhancing agricultural biosciences research capacity of African scientists for improved food and nutritional safety and security and income.
The person reports to the Director of the BecA-ILRI Hub and will work closely with and liaise with the ILRI Communications Unit.
Responsibilities
Establish effective systems and processes to support the research programs and scientists in promoting, and contribute to the impact of BecA Hub's work through a broad range of communication tools and integrated programs to ensure consistency of messaging emanating from the Hub;
Progress communications strategies and implement annual action plans targeting key audiences of the Hub including the use of media programs, digital and social media channels, one-on-one engagements;
Manage BecA Hub's presence and visibility at major external events
Undertake engagements with donors, policy makers, constituent regional institutions and various stakeholders on behalf of the BecA-ILRI Hub;
Develop and maintain relationships with media contacts and drive positive international and regional media coverage of the Hub through proactive media relations using press releases, media events, contributed articles;
Contribute to enhanced internal communications by advising on innovative mechanisms, and by developing appropriate messaging and processes to maximize the effectiveness of communication;
Oversee the activities related to the production of high quality communications materials, including digital content, annual reports and reviews, newsletters and e-newsletters, etc;
Requirements
A Bachelor's degree in journalism, advertising, communications or related subject area.
Experience in relationship building with diverse stakeholder groups
Experience in supporting communications and/or media relations in agricultural/environmental research for development is an added advantage.
Ability to think strategically and to develop and execute a strategic communication planning
Ability to read, understand and assimilate complex technical information to produce clear, well-written summaries.
Ability to present and package scientific information into various formats to suit specialist and non-specialist audiences.
Basic knowledge of and skills in desktop publishing, HTML, photography and photo editing.
Demonstrated ability to work independently and well within teams.
Fluent English language skills, both written and spoken.
Excellent communication, organizational and documentation skills.
Terms of Appointment
This is a Nationally Recruited Staff (NRS) position based at ILRI's Nairobi campus. It is open to Kenyan nationals only. The position is on a 6 months fixed term contract.
Job Level
This position is at job level 3A and open to Kenyan nationals only. ILRI offers a competitive salary and benefits package which includes; pension, medical and other insurances for ILRI's Nationally Recruited Staff.
How to apply: Applicants should send a cover letter and CV explaining their interest in the position, what they can bring to the job and the names and addresses (including telephone and email) of three referees who are knowledgeable about the candidate's professional qualifications and work experience to the Director, People and Organizational Development through our recruitment portal http://ilri.simplicant.com/ on or before 3 May 2018. The position title and reference number REF: CO /BecA/10/2017 should be clearly marked on the subject line of the cover letter.
We thank all applicants for their interest in working for ILRI. Due to the volume of applications, only shortlisted candidates will be contacted.
ILRI does not charge a fee at any stage of the recruitment process (application, interview meeting, processing or training). ILRI also does not concern itself with information on applicants' bank accounts.
To find out more about ILRI visit our websites at http://www.ilri.org
To find out more about working at ILRI visit our website at http://www.ilri.org/ilricrowd/
ILRI is an equal opportunity employer.
Subscribe by email to ILRI jobs alert