ILRI Consultancy- Livestock Value Chain Specialist (closing date: 31 July 2018)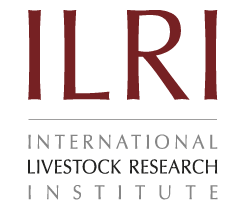 International Livestock Research Institute (ILRI) seeks to recruit a consultant to lead the dairy value chain activities for PRDAIGL project in Burundi.
The International Livestock Research Institute (ILRI) works to improve food and nutrition security and reduce poverty in developing countries through research for efficient, safe and sustainable use of livestock. It is the only one of 15 CGIAR research centres dedicated entirely to animal agriculture research for the developing world. Co-hosted by Kenya and Ethiopia, it has regional or country offices and projects in East, South and Southeast Asia as well as Central, East, Southern and West Africa. www.ilri.org
Background
The PRDAIGL project is at the heart of the agricultural economy of Burundian households (and thus of social peace and stability) and reflects Burundi's long-term vision of reducing poverty and stimulating economic growth. By facilitating a transformation of Burundian agriculture, the project is expected to have significant multiplier effects: generating demand for agricultural products and related inputs and services, creating agricultural and non-agricultural jobs, improving incomes and contributing to the creation of agricultural products value added, sector revenues.
Final Products
Lead the implementation of activities related to the Dairy Value Chain
Support the development of different protocols in relation to the project's R & D components
Cooperate with other initiatives in the Central hub (and beyond) working on similar topics
Represent the Project Coordinator in meetings, conferences, workshops etc. as delegated
Collaborate with partner CGIAR centers and other research institutes to support/ enhance project outputs and develop synergies with other projects to maximize impact
Contribute to new proposals for funding
Supervise project staff as designated
Engage with other ILRI staff and projects operating in Central Africa.
Consultancy Fee: Monthly rate
Post location: Burundi
Duration:  This is a consultant position, initial appointment is for six months with the possibility of renewal, contingent upon individual performance and continued project needs.
Expected places of travel: Local travel within Burundi, Kenya and as the need might be
Essential skills and qualifications
The candidate should have at least a Masters' degree (PhD preferred) in a relevant field, preferably with at least 5 years of experience in livestock research and development.
Minimum 5 years' experience in sub-Saharan Africa (experience in Burundi is a plus).
Experience in managing teams effectively.
Excellent inter-personal skills and ability to work in multi-disciplinary and multicultural settings.
Experience working and interacting effectively with a variety of stakeholders (farmers, extension workers and other service providers, public and private sector entities, national programs), and demonstrated ability to collaborate well across disciplines and with key collaborative institutions and agencies.
French/English skills.  A bilingual candidate would be ideal.  However, a candidate fluent in one of the languages with a working knowledge of the other would also be considered.
How to apply: 
Applicants should send a cover letter and CV explaining their interest in the position, what they can bring to the job and the names and addresses (including telephone and email) of three referees who are knowledgeable about the candidate's professional qualifications and work experience to the Director, People and Organizational Development through our recruitment portal http://ilri.simplicant.com/ on or before 31 July 2018. The position title and reference number C/PPC/07/2018 should be clearly marked on the subject line of the cover letter.
We thank all applicants for their interest in working for ILRI. Due to the volume of applications, only shortlisted candidates will be contacted.
ILRI does not charge a fee at any stage of the recruitment process (application, interview meeting, processing or training). ILRI also does not concern itself with information on applicants' bank accounts.
To find out more about ILRI, visit our websites at http://www.ilri.org/
To find out more about working at ILRI visit our website at http://www.ilri.org/ilricrowd/
ILRI is an equal opportunity employer.