IITA Director General and CGIAR Regional Director for Continental Africa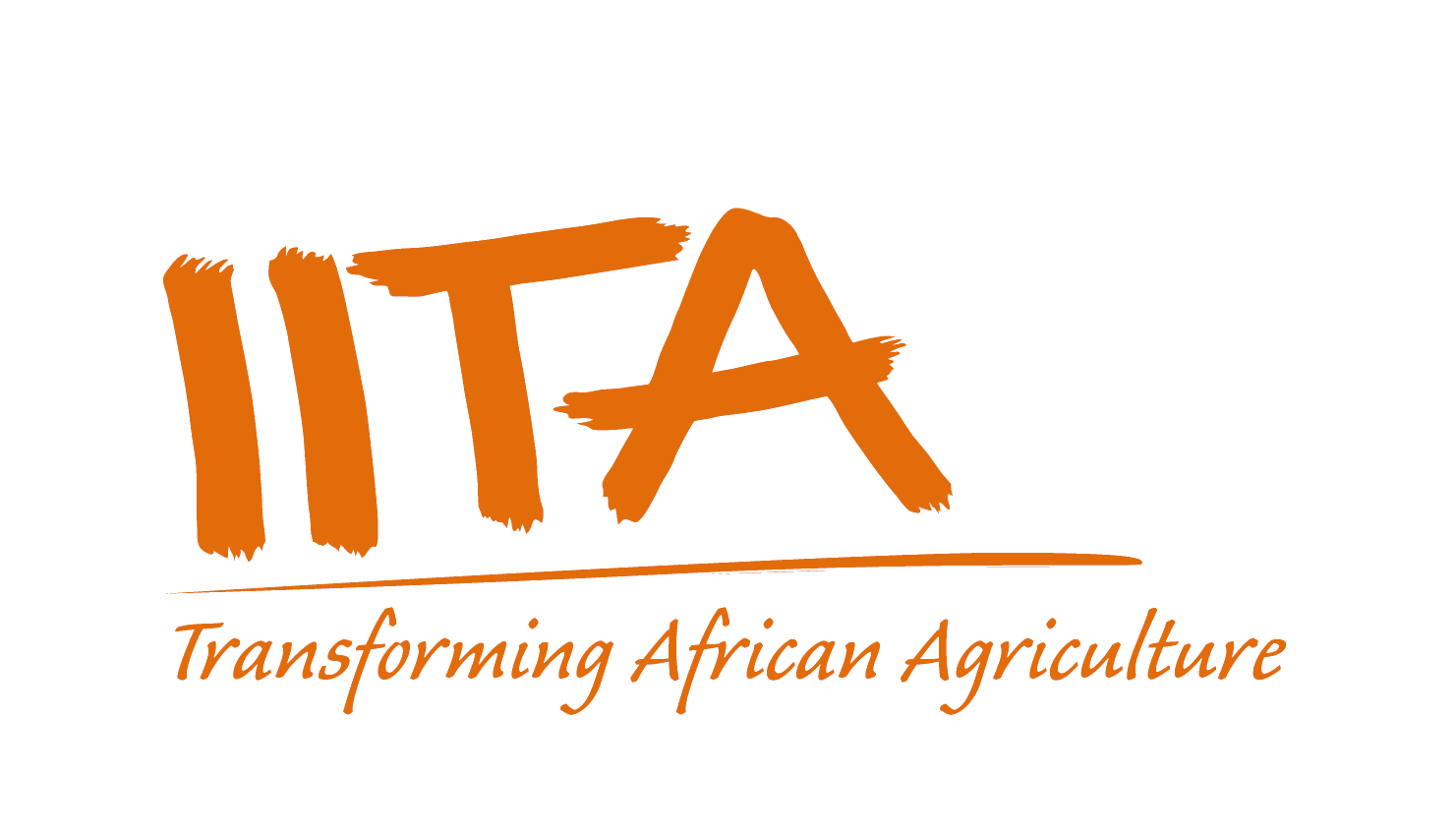 From
Published on

11.08.22

The International Institute of Tropical Agriculture (IITA) is an award-winning, research-for-development (R4D) organization providing solutions to meet Africa's most pressing challenges of hunger, malnutrition, poverty, and natural resource degradation. Working with various partners across sub-Saharan Africa, IITA improves livelihoods, enhance food and nutrition security, increase employment, and preserve natural resource integrity. Headquartered in Ibadan, Nigeria, with five major hub stations in West, Central, East and Southern Africa, IITA is a One CGIAR Center and one of Africa's seminal partners in applied agricultural research for sustainable food futures. Its dedicated staff and 50+ years track record in crop improvement and agricultural development and growth position IITA for significant future contributions and a leading role in CGIAR's reconfiguration as 'One CGIAR'.
CGIAR is a global research partnership delivering evidence and solutions for a food-secure future. Through our collaborative, action-oriented approach, CGIAR helps transform food systems and nutritional security to reduce poverty in developing countries. CGIAR's research is carried out by CGIAR Centers (https://www.cgiar.org/research/research-centers/) distributed across the globe in close collaboration with hundreds of partners, including national and regional research institutes, civil society organizations, academia, development organizations, and the private sector. In short, CGIAR improves people's lives through the transformation of food, land and water systems, helping build a world where everyone has an opportunity to fulfil their potential.
As IITA Director General (DG), you will provide leadership and vision to IITA and will represent IITA in the CGIAR externally to expand IITA's proven track record of impact. As CGIAR Regional Director for Continental Africa, you will act as a counterpart to key continent-wide institutions and lead a step-change in the level, relevance, and depth of One CGIAR's presence in Africa. As IITA DG and Regional Director for Continental Africa you will be member of the CGIAR's Senior Leadership Team.
We are seeking an inspirational and visionary individual who displays excellence, collaboration, inclusivity, and innovation to take IITA to the next level and further increase its global impact. This is a top leadership role in an exciting international environment that requires strategic vision, scientific excellence, humility, innovative thinking, collaboration, dialogue, networking, change management, emotional intelligence as well as political acumen.
To apply, please submit a CV and covering letter, detailing how you fulfil the role description and personal specification quoting reference 5969. The deadline for applications is Tuesday 30th August.  
The salary is commensurate with the seniority of the position. The position will be based in Ibadan, Nigeria.
IITA is an enabling and inclusive workplace. Diversity in all its dimensions is embraced and every person is supported to reach their full potential, so as to drive the engagement and innovation needed for a world free of poverty, hunger and environmental degradation. IITA is an equal opportunity employer and consideration for employment is given to qualified applicants regardless of race, color, religion, sex, national and ethnic origin, or social status. 
Protecting your personal data is of the utmost importance to Perrett Laver and we take this responsibility very seriously. Any information obtained by our trading divisions is held and processed in accordance with the relevant data protection legislation. The data you provide us with is securely stored on our computerised database and transferred to our clients for the purposes of presenting you as a candidate and/or considering your suitability for a role you have registered interest in. As defined under the General Data Protection Regulation (GDPR) Perrett Laver is a Data Controller and a Data Processor, and our legal basis for processing your personal data is 'Legitimate Interests'. You have the right to object to us processing your data in this way. For more information about this, your rights, and our approach to Data Protection and Privacy, please visit our website: http://www.perrettlaver.com/information/privacy/.
Accessibility Statement
If you have comments that would support us to improve access to documentation, or our application processes more generally, please do not hesitate to contact us via accessibility@perrettlaver.com.
For a conversation in confidence, please contact Danny Anderson (Research Associate) at Danny.Anderson@perrettlaver.com.
French
L'Institut International d'Agriculture Tropicale (IITA) est une organisation primée de recherche pour le développement (R4D) qui propose des solutions pour relever les défis les plus pressants de l'Afrique que sont la faim, la malnutrition, la pauvreté et la dégradation des ressources naturelles. Travaillant avec divers partenaires à travers l'Afrique Sub-Saharienne, l'IITA améliore les moyens de subsistance, renforce la sécurité alimentaire et nutritionnelle, augmente l'emploi et préserve l'intégrité des ressources naturelles. Ayant son Siège Général à Ibadan, au Nigéria, avec cinq grandes stations en Afrique de l'Ouest, Centrale, Orientale et Australe, l'IITA est un des centres de One CGIAR et l'un des partenaires phares de l'Afrique dans la recherche agricole appliquée pour un avenir alimentaire durable. Son personnel dévoué et ses plus de 50 ans d'expérience dans l'amélioration des cultures et le développement et la croissance agricoles, positionnent l'IITA pour des contributions futures importantes et un rôle de premier plan dans la reconfiguration du CGIAR en « One CGIAR ».
Le CGIAR est un partenariat de recherche mondial fournissant des preuves et des solutions pour un avenir en sécurité alimentaire. Grâce à son approche collaborative et actionnelle, le CGIAR aide à transformer les systèmes alimentaires et la sécurité nutritionnelle pour réduire la pauvreté dans les pays en développement. Les recherches du CGIAR sont menées par les centres CGIAR (https://www.cgiar.org/research/research-centers/) répartis dans le monde entier en étroite collaboration avec des centaines de partenaires, notamment des instituts de recherche nationaux et régionaux, des organisations de la société civile, des universités, les organisations de développement et le secteur privé. En bref, le CGIAR améliore la vie des personnes grâce à la transformation des systèmes alimentaires, terrestres et aquatiques, aidant à construire un monde où chacun a la possibilité de réaliser son potentiel.
En tant que Directeur Général (DG) de l'IITA, vous apporterez un leadership et une vision à l'IITA et représenterez l'IITA au sein du CGIAR et à l'extérieur pour étendre l'expérience éprouvée du Centre en matière d'impact. En tant que Directeur Régional (RD) du CGIAR pour l'Afrique Continentale, vous agirez en tant qu'homologue des principales institutions continentales et dirigerez un changement radical, la pertinence et la profondeur de la présence du CGIAR en Afrique. En tant que DG et RD de l'IITA pour l'Afrique continentale, vous serez membre du « Senior Leadership Team » du CGIAR.
Nous recherchons une personne inspirante et visionnaire qui fait preuve d'excellence, de collaboration, d'inclusivité et d'innovation pour faire passer l'IITA au niveau supérieur et accroître de plus son impact mondial. Il s'agit d'un rôle de plan supérieur dans un environnement international passionnant qui exige une vision stratégique, l'excellence scientifique, l'humilité, la pensée novatrice, la collaboration, le dialogue, le réseautage, la gestion du changement, l'intelligence émotionnelle ainsi que le sens politique.
Pour postuler, veuillez soumettre un CV et une lettre de motivation, par le lien ci-dessous, détaillant comment vous remplissez la description de ce poste et les spécifications personnelles en citant la référence 5969. Une description du poste et des détails sur la façon de postuler peuvent également être trouvés ici : 
Perrett Laver: Director General and CGIAR Regional Director for Continental Africa
La date limite de candidature est le Mardi 30 Août. 
Le salaire est proportionnel à la supériorité du poste. Le poste sera basé à Ibadan, au Nigeria.
L'IITA est un milieu de travail habilitant et inclusif. La diversité dans toutes ses dimensions est embrassée et chaque personne est soutenue pour atteindre son plein potentiel, afin de stimuler l'engagement et l'innovation nécessaires pour un monde libéré de la pauvreté, de la faim et de la dégradation de l'environnement. L'IITA est un employeur garantissant l'égalité des chances et les candidats qualifiés sont pris en considération sans distinction de race, de couleur, de religion, de sexe, d'origine nationale et ethnique ou de statut social.
La protection de vos données personnelles est de la plus haute importance pour Perrett Laver et nous prenons cette responsabilité au sérieux. Toute information obtenue par nos divisions commerciales est détenue et traitée conformément à la législation applicable en matière de protection des données. Les données que vous nous fournissez sont stockées de manière sécurisée sur notre base de données informatisée et transférées à nos clients dans le but de vous présenter comme candidat et/ou d'examiner votre aptitude à un poste pour lequel vous avez manifesté un intérêt. Tel que défini dans le règlement général sur la protection des données (GDPR) Perrett Laver est un contrôleur de données et un sous-traitant de données, et notre base légale pour le traitement de vos données personnelles est « Intérêts légitimes ». Vous avez le droit de vous opposer à ce que nous traitions vos données de cette manière. Pour plus d'informations à ce sujet, sur vos droits et sur notre approche de la protection des données et de la confidentialité, veuillez visiter notre site Web : http://www.perrettlaver.com/information/privacy/ .
Déclaration d'accessibilité
Si vous avez des commentaires qui nous aideraient à améliorer l'accès à la documentation, ou nos processus de candidature plus généralement, n'hésitez pas à nous contacter par accessibilite@perrettlaver.com .
Pour une conversation confidentielle, veuillez contacter Danny Anderson Danny.Anderson@perrettlaver.com Associé de recherche.