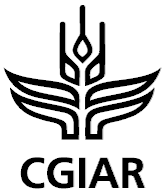 From

Icarda HR Team

Published on

12.09.22
Main purpose of position
The ICT Systems Specialist shall, with the rest of the ITU team members, ensure the continuous development, deployment, and support of IT systems.
The incumbent will contribute to the design, development, integration, and configuration of enterprise systems, while providing technical and functional support in the areas of business information systems and ERP systems, software development, database administration, problem resolution, system testing and development, security access, and training.
Reporting to: IT Manager
Based in: Cairo, Egypt
About ICARDA
The International Center for Agricultural Research in the Dry Areas (ICARDA) is an international autonomous, non-profit, research organization supported by the Consultative Group on International Agricultural Research (CGIAR).
ICARDA's mission is to reduce poverty, enhance food, water, and nutritional security, as well as environmental health in the face of global challenges including climate change. We do this through innovative science, strategic partnerships, linking research to development and capacity development that take into account gender equality and the role of youth in transforming the dry areas. ICARDA works in partnership with governments, universities, civil society, national agricultural research organization, other CGIAR research Centers, and the private sector. With its temporary Headquarters in Beirut, Lebanon, ICARDA operates in regional and country offices across Africa, Asia, and the Middle East. For more information: www.icarda.org
Main responsibilities
Apply diagnostic techniques to identify problems, investigate causes, and recommend solutions for enterprise systems.
Collaborate with the software development teams across CGIAR to plan, design, develop, test, and maintain enterprise applications.
Perform day-to-day troubleshooting, problem solving, and act as first level support for enterprise systems.
Work with end-users on all ERP functional modules to document business needs and requirements for system upgrades and enhancements.
Respond to business requirements (Finance, HR, Procurement, Project Management, etc.) by developing solutions, reports, and alerts using SQL scripts and routines and ERP configurations.
Ensure that external/internal regulations and policies governing data management are met, including regulations concerning security, audit, and privacy.
Work with the ITU team in supporting users by identifying, troubleshooting, and resolving hardware, software, and network related problems that are related to enterprise systems.
Assist in documenting business processes, procedures, standards, and guidelines.
Maintain confidentiality of information exposed to in the course of business.
Contribute to the maintenance of ITU inventory of software and hardware.
Contribute to the ICT procurement process.
Performs any related additional tasks requested by the supervisors.
Essential qualifications and experience
University degree in computing, information systems, or relevant degree.
At least 3-5 years of experience in working with ERP systems within a design, configuration, and support role.
At least 2 years of experience with .Net web applications development including APIs, SAML, O365 integration.
Proven knowledge of enterprise systems architecture and related cybersecurity aspects.
Attention to detail and good organization skills.
Accurate incident documentation and tracking.
Proven experience with PowerBI or other BI tools.
Hands-on experience with source control technology (e.g., GIT).
Hands-on experience with MS SQL server, MySQL, or other DBMSs.
Hands-on experience with Apache, IIS, DNS, and CDN tools.
Proven knowledge of cybersecurity concepts including software hardening and countermeasures against common web attacks.
Desirable qualifications and experience
Deep understanding of business support functions such as Finance, HR, Procurement, and Project Management.
MS SQL certification (administration, development, and querying).
Experience with data warehouse development and related ETL concepts.
Experience with big data, blockchain, and other emerging technologies.
Good understanding of agile project lifecycle and related topics.
Good experience in development using O365 products such as PowerFlow, PowerAutomate, and SharePoint.
Terms of appointment, salary, and benefits
This is a nationally recruited position for which ICARDA offers an attractive compensation package including a competitive salary, medical insurance, 30 days of annual leave, five months' maternity leave, 15 days' paternity leave. The successful candidate will be offered an initial contract of 3 years, renewable subject to satisfactory performance. The first year will be a probationary period.
How to apply
Please apply online at this link by 20 September 2022 latest
ICARDA is committed to increasing women representation in its workforce and strongly encourages applications from qualified women.
Applications will be acknowledged, but only shortlisted candidates will be contacted.