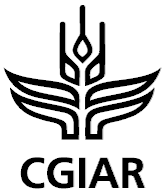 From

r.raman

Published on

17.01.20
Human Resources Manager
Abidjan, Côte d'Ivoire
Ref: IRS/APS/DSB/2020/01
AfricaRice is seeking a "Human Resources Manager" who will be based at the AfricaRice Head Office in Abidjan Côte d'Ivoire.
About AfricaRice
The Africa Rice Center (AfricaRice) is a leading pan-African rice research organization committed to improving livelihoods in Africa through strong science and effective partnerships.  AfricaRice is a CGIAR Research Center. It is also an intergovernmental association of 28 African member countries, with headquarters in Côte d'Ivoire.
Context
The Human Resources Manager (HR) will be responsible for overseeing all human resources functions and activities across the center. S/He will lead a client-oriented unit whilst providing appropriate support in a highly result-oriented organizational set-up.
The incumbent will report to the Director of Strategic Business Initiatives and will work with all Directorates and Departments at AfricaRice to develop and implement a people strategy and culture that will help the Center achieve its mandate.
Position Responsibilities
The Human Resources Manager 's responsibilities will be as following under each below pillar:
Human Resources:
Establish and implement human resources services strategic goals, work plans and operating procedures;
Establish a systematic and transparent recruitment and selection process that meet staffing requirements, in a timely and efficient manner;
Plan, develop, implement and maintain strategic talent management and learning initiatives, for the Institution;
Update performance management, evaluation, and reward systems in collaboration with line managers, ensuring it remains a competency-based system;
Oversee the administration of benefits programs, including health, disability, life insurance and retirement;
Ensure that employees are regularly surveyed in order to determine their opinions and assessments of people management processes and employee well-being;
Develop and implement occupational Health and Safety guidelines to maintain staff security at the workplace;
Ensure that Employees are aware of policies, procedures and changes as they occur, and that all HR and administrative manuals, handbooks, and guides, are up-to-date;
Develop and maintain relationships with key stakeholders and representing the Center, if needed, at various CGIAR System Organization meetings.
People Management / Communications:
Develop and maintain a strong people culture within the Center;
Provide support to staff to enable development and delivery on the Human Resources Unit's work plan;
Conduct meetings, performance management appraisals and support professional development of members of the Human Resources Unit; when necessary;
Provide regular report to management on key opportunities and challenges faced by the Human Resources Unit.
Strategy, Finance and Operations:
Develop and oversee the implementation of an annual budget and operational work plan for the Human Resources Unit;
Provide input to the establishment of the Centers work plan and budget in line with its vision and mission.
Qualifications, Knowledge and Experience
Qualification and Work Experience:
S/He must hold a master's degree in Human Resources or any relevant related field with a proven exposure in strategic human resources management;
At least 5 years of working experience in the areas of general management including human resources, administration and image building at international and multicultural levels, preferably in an international organization.
Knowledge and Key Competencies:
In-depth knowledge in managing human resources in an international organization.; and strong business experience in the public and private sector domains will be an asset;
Demonstrated success in managing HR services, designing HR strategies, developing and implementing HR policies, procedures, systems and practices; and in finding creative solutions to HR issues;
Strong project management skill is required;
High proficiency in the use of MS Office (Excel, Word, PowerPoint);
Demonstrated experience in change management will be an advantage;
Ability to handle multiple projects and meeting deadlines and to demonstrate composure under stress and in times of uncertainty;
Strong innovative, strategic, analytical, organizational and interpersonal skills are required;
Strong self-motivation, commitment to team-work and the ability to work under minimal supervision .Ability to think strategically, synthesize and resolve complex issues;
Strong oral and written communications skill;
Ability to effectively interact with a wide range of staff at all levels in a multicultural and multidisciplinary environment.
Language:
Fluent in both French and English or having a professional proficiency level of the second language.
Terms and Conditions
This is an internationally recruited position.
AfricaRice provides an attractive salary and benefits package and a collegial and gender-sensitive working environment.
The contract will be for an initial period of three (03) years with the possibility of renewal based on performance and availability of funding.
How to apply
Only online applications will be considered (If you encounter any technical issue on the career site during your application, or you are prevented to proceed with your application until its final completion: Please kindly revert to us along with the screenshot of issues through this email: africariceHR@cgiar.org). Applications are not allowed through this email. Please when required, only upload duly customized filenames personal files like cv and cover letter. Example: Jamesharry_cv.pdf or jeankoffi_cover letter to avoid system errors in uploading your personal files during your application with filenames like: "cv.pdf" or "coverletter.pdf". Also kindly provide 3 referees as requested during the application process.
Only shortlisted candidates will be contacted.
To Apply click on this following link: http://eservices.africarice.org/application/index.php  and follow these below instructions:
Create an account if you are a new user, if not log on with your credentials to access your account
Register with your personal details
Apply and select " Human Resources Manager "
Follow the step by step application procedures.
Not later than February 1st, 2020.
AfricaRice promotes equal opportunities and believes that the diversity of its staff contributes to excellence.
We thank all candidates, but remember that only shortlisted candidates will be contacted.
For more information on AfricaRice, please visit our website at: www.AfricaRice.org