Help Desk Specialist - Rabat, Morocco (Nationally Recruited Staff)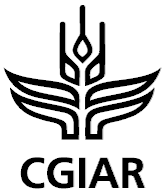 From

Icarda HR Team

Published on

02.11.20
Reports to: ICT Coordinator

Main purpose of position
The Help Desk Specialist is responsible for providing technical and functional support in the areas of Desktop Computing Services, Help Desk Services, Network Computing Services, Telecommunication Services, to all users in the ICARDA Office in Morocco as well as Inventory Keeping. This includes but is not restricted to, routers, firewalls, switches, workstations, desktops, laptops, printers, and other related hardware.
The post holder is expected to provide excellent services to all staff based in Morocco. This includes anticipating needs and solving problems promptly and effectively while ensuring excellent communication with all involved throughout the process.
The position will involve investigation, diagnostics, testing, and repair/resolution of system, hardware, software, and infrastructure, coordinating with the Headquarters ICT team as needed. This also could include support the provisioning /upgrading of ICT infrastructure in office locations.
The position holder will contribute to ensuring that information and systems security requirements are always enforced, including network security, business continuity, minimal downtime, and adherence to standards and ongoing developments.
The position reports to the ICT Coordinator based in Headquarters in Egypt. As the representative of the ICT Unit locally, s/he is a team member of the Corporate Services Team in Rabat.
This role may contain travel within Morocco to locations other than the main office in Rabat.
About ICARDA
The International Center for Agricultural Research in the Dry Areas (ICARDA) is an international autonomous, non-profit, research organization supported by the Consultative Group on International Agricultural Research (CGIAR).
ICARDA's mission is to reduce poverty, enhance food, water and nutritional security, as well as environmental health in the face of global challenges including climate change. We do this through innovative science, strategic partnerships, linking research to development and capacity development that take into account gender equality and the role of youth in transforming the dry areas. ICARDA works in partnership with governments, universities, civil society, national agricultural research organization, other CGIAR research Centers, and the private sector. With its temporary Headquarters in Beirut, Lebanon, ICARDA operates in regional and country offices across Africa, Asia and the Middle East. For more information: www.icarda.org
Main responsibilities
1. Provide timely and effective support to users in the Rabat Office and other locations in Morocco in compliance with ICARDA IT technical and service standards,
a. Collect, register, and resolve all IT support requests in a timely and accurate manner;
b. Setup and install latest version of operating system and any standard applications on client computers;
c. Maintain and monitor appropriate security standards to safeguard systems from physical harm and viruses, unauthorized use, and loss of data;
d. Document, troubleshoot, resolve computer, network, and communication – related issues;
e. Support the creation and delivery of web conferences;
f. Escalate to HQ IT as needed, and
g. Validate customer satisfaction with the service and follow up proactively on any pending issues.
2. Ensure that the IT infrastructure is optimally functioning at all times,
a. Maintain network health by carrying our routine checks and reports review; Diagnose and analyze reported problems, and resolve based on best practices or escalate if needed any identified problems to HQ IT;
b. Ensure continuous operation of infrastructure in line with ICARDA standards;
c. Coordinate with local internet and other service providers to supervise their work, and ensure accurate, timely, and documented service/product delivery, and support the planning and implementation of IT infrastructure projects in different locations in Morocco.
3. Manage the IT inventory in Morocco,
a. Coordinate hardware handover, receipt, and collection in Rabat office and other locations in Morocco;
b. Ensure the IT inventory is always up to date;
c. Carry out other inventory management tasks in coordination with HQ.
4. Contribute in other ways as a member of the IT team
a. Share and report on challenges and improvement opportunities to HQ-IT Team;
b. Participate in ad hoc projects of the IT Team, serve as a proactive member of the Rabat Corporate Services Team.

Essential qualifications and competencies
Bachelor's degree in Computer Science, IT, or related field;
At least three years of experience in customer support including OS upgrades and updates, troubleshooting, driver installation, printer installation, networking, etc.;
Good background in Windows Server and Cloud Technologies including Azure Active Directory Management, Exchange Online Server Management, and AWS/Azure Management;
Strong analytical and problem-solving skills with attention to details;
Able to work well with multi-cultural and multi-national teams;
Able to adapt to changing environments and ability to take initiative when needed;
Very good communication skills in English.
Desirable qualifications and competencies
Network firewalls management and configuration;
SharePoint, Office 365, and Azure technologies;
Certified training in one or more of MS Technologies;
ITIL or similar certification.
Benefits
This is a nationally recruited position for which ICARDA offers an attractive compensation package including a competitive salary, medical insurance, 30 days of annual leave, five months' maternity leave, 15 days' paternity leave. The successful candidate will be offered an initial contract of 3 years, renewable subject to continued need for the position and satisfactory performance. The first year will be probationary period.
ICARDA is committed to increasing women representation in its workforce and strongly encourages applications from women.
Only shortlisted candidates will be contacted.