Head of Resource Mobilisation and Partnerships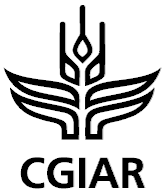 You will develop and implement the global resource mobilisation strategy in close consultation with the Director and management team. You are the primary fundraiser of the organisation. You will also be responsible for the overall CCAFS partnerships strategy, including engaging directly with a number of our strategic partners globally.
As the Head of Resource Mobilisation and Partnerships you will provide leadership in three additional areas:
CCAFS external evaluations, including preparing for external evaluations and coordinating management responses.
Coordinating all management and governance meetings, including being the key contact point for the Chair of the Independent Steering Committee.
Managing the Program Management Unit (PMU) staff and operations based at Wageningen Campus, including setting goals and priorities for the team, and allocating resources as needed.
Qualification requirements 
For this position we are looking for a hardworking and engaging leader. We expect that
you have a University degree at Master's level (or equivalent experience) in a field relevant to the program (e.g. social sciences, international development, business development, agricultural development)
you have 10 years' relevant experience including in resource mobilisation
you have demonstrated ability to develop fundraising strategies and to maintain partnerships, including developing strategies for partnerships
you have a high level of knowledge of global agricultural research and development issues and policies
you have excellent communication skills and you are fluent in written and spoken English
you are able to work independently and are self-motivated
This role needs extensive international travel. Knowledge and experience in working with the CGIAR and the linkages to the Global Change Community as well as the CCAFS target regions (West Africa, East Africa, South Asia, Southeast Asia and Latin America) is highly desirable.
We will ask you to demonstrate your experience, capabilities and willingness to work independently and as part of a global, diverse multinational team, and travel internationally. Proficiency in other languages than English is desirable, particularly French and Spanish.
Terms of employment 
We offer a challenging job in an international setting with varied work and plenty of opportunity for personal development in a pleasant and open working environment:
We will initially offer a one year contract for 38 hours per week with the opportunity to extend till December 2021.
Depending on your experience, the salary is maximum € 6567,- gross per month, based on scale 14 of the Collective Labour Agreement for Dutch Universities, on full-time basis (38 hours).
We offer 29 days of leave for a full-time position, with the option of accruing another 12 extra days (compensation leave) for a 40-hour working week.
8% holiday allowance and a fixed 8,3% end-of-year bonus.
The arrangements for special leave, are above average, as is the employer's pension contribution.
You can arrange the optimum balance between work and private life.
Applicants from abroad moving to the Netherlands may qualify for a special tax relief, by which 30% of their salary is exempt from tax.
Sports facilities at reduced prices are at your availability.
Extension of the role is dependent on further continuation of the CCAFS program and allocation of financial resources after 2021, when the current phase of the program ends.
Questions 
For further information please contact Bruce Campbell, Director via e-mail: b.campbell@cgiar.org or phone +45 3051 0137.
Application
The application, in English, must be submitted in the application form by "Click here to respond" on top of the vacancy on the website of Wageningen University & Research. Send your application including your CV and letter of motivation so that we have it no later than 28 April 2019. Applications received after the closing date will not be considered. We only accept electronic applications. Agencies are kindly requested not to respond.
Please do not e-mail your application directly to the person mentioned above, but use the website of Wageningen University & Research to upload your documents. 
The first job interviews will take place shortly after the application deadline in Wageningen or via video for international candidates. A personality assessment to be part of the hiring process.
We are an equal opportunities employer and welcome applications from all suitably qualified persons regardless of their race, sex, disability, religion/belief, sexual orientation or age. The candidates must be in possession of valid Dutch or EU work and residence permits.
Read more about Wageningen University & Research at www.wur.nl/en.htm and the CGIAR Research Program on Climate Change, Agriculture and Food Security (CCAFS) at www.ccafs.cgiar.org.
About CCAFS
Do you want to play a key role in implementing global research initiatives in the field of Climate Change, Agriculture and Food Security? Are you able to connect people and projects as a trusted partner with the aim of appropriately obtaining the resources for such projects?
Wageningen University & Research (WUR) is looking to employ a Head of Resource Mobilisation and Partnerships for the CGIAR Research Program on Climate Change, Agriculture and Food Security (CCAFS). This meaningful role is based at the Wageningen Campus in the Netherlands.
In this leading role you will be part of a global working environment. CCAFS is a CGIAR research program lead by the International Centre for Tropical Agriculture (CIAT)and is hosted by WUR. CCAFS brings together some of the world's best researchers in agricultural science, development research, and climate science, to identify and address the most important interactions, synergies and tradeoffs between climate change, agriculture and food security (see more information on www.ccafs.cgiar.org).