Global Communications and Knowledge Manager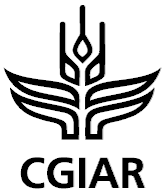 Wageningen University & Research (WUR) wishes to appoint a Global Communications and Knowledge Manager for the CGIAR Research Program on Climate Change, Agriculture and Food Security (CCAFS) as soon as possible.
CCAFS is a CGIAR Research Program led by the Alliance Bioversity and the International Centre for Tropical Agriculture (CIAT), hosted by WUR. We bring the world's best researchers in agricultural science, development research, climate science, and Earth system science, together to identify and address the most important interactions, synergies and trade-offs between climate change, agriculture and food security.
The Global Communications and Knowledge Manager is responsible for developing and implementing the CCAFS communications and knowledge management strategy in close consultation with the Head of Mobilization and Partnerships and the wider Program Management Unit (PMU) team. The position has four primary functions:
Execution of the CCAFS Communications Strategy, ensuring that all work aligns with the program's overall impact pathways. Specific responsibilities include media outreach, strategic planning and coordination of major events and campaigns; regular monitoring and evaluation; donor outreach and reporting; and managing the global communications budget.
Management of a range of communications and knowledge management processes, tools, platforms and assets, ensuring that they are maintained and/or improved, and used to a high standard by all program staff and partners. These include CCAFS websites, the publications repository (CGSpace), publications, newsletters, social media channels, other digital media, internal knowledge management platforms (SharePoint), and branding.
Coordinate a network of approximately 10 communications specialists working in CCAFS Flagship Programs and regions (the CCAFS Communications Team) to ensure coherence and maximum impact of decentralized communications efforts, through strategic planning, collaboration, and effective and consistent use of CCAFS communications and knowledge management processes, tools, platforms and assets.
Facilitate coordination of communication activities with CCAFS partners (e.g. CGIAR Centers) and representing CCAFS in the CGIAR system.
Requirements:
Native-level proficiency in written and spoken English
University degree at master's level in journalism, communications, international relations or a related field
A penchant for innovation complemented by the right combination of entrepreneurship and project management skills
A minimum of 5-8 years of experience in communications and knowledge management
Demonstrated ability to develop and execute outcome-oriented communications and engagement strategies, both at program level and for specific platforms and events
Familiar with social media tools and platforms, using them to their full potential.
Strong technical proficiency in media outreach and audience engagement; digital media development (including website management, social media, and multimedia); publication development (including writing, editing and design); monitoring and evaluation for communications and knowledge management
Excellent writing skills; experience translating scientific research results for a range of different audiences
Experience managing a team
Experience with key platforms, systems and repositories, including but not limited to Drupal, WordPress, MailChimp, Twitter, Whoeva, Zoom, SharePoint and Google Analytics
Good understanding of global climate, agriculture and development issues
Excellent organization and time management skills
Graphic design skills and knowledge of Adobe InDesign and Illustrator are desirable
Terms of employment
A challenging position with, depending on your experience, a competitive salary from a minimum of € 2709,- to a maximum of € 4978,- for a full working week of 38 hours in accordance with the Collective Labor Agreement Wageningen University (scale 10/11).
In addition, we offer:
8% holiday allowance
a structural end-of year bonus of 8.3%
excellent training opportunities and secondary employment conditions
flexible working hours that we determine together in good consultation
excellent pension plan through ABP
232 vacation hours, the option to purchase extra and good supplementary leave schemes, e.g. the possibility to work a maximum of 2 hours per week extra for extra leave
a flexible model to put together part of your employment conditions yourself, such as a bicycle plan
a lively workplace on the Wageningen Campus
make use of the sports facilities on campus for a small fee
Wageningen University & Research stimulates internal career opportunities and mobility with our internal recruitment policy. There are ample opportunities for personal initiative in a learning environment. With us you get a versatile job in an international environment with a pleasant and open working atmosphere.
Questions
For further information please contact Head of Resource Mobilization and Partnerships, Diego Osorio, e-mail: d.osorio@cgiar.org. Phone: +31 31 7485493
Application
This can be done directly via the application button at the vacancy on the WUR website so that we can process your personal data with your permission. Upload your CV, a written sample (2 pages) and a motivation letter.
This vacancy is open until 25 March 2020. As we like to fill this position as soon as possible, we will start our selection procedure immediately. It is therefore recommended to apply as early as possible. We want to plan the first job interviews on 27 March 2020.
Equal opportunities employer
We are an employer that offers equal opportunities. We are happy to receive applications from all suitably qualified people regardless of race, gender, functional impairment, religion / belief, sexual orientation or age. We believe that a diverse and inclusive working environment makes us a more relevant, competitive and resilient organization. Click here for more information about working at WUR with a functional impairment.
We are
The mission of our University is to explore the potential of nature to improve the quality of life. Within Wageningen University & Research, nine specialised research institutes from the Wageningen Research Foundation and Wageningen University have joined forces to help answer the most urgent questions in the domain of healthy food and living environment.
With approximately 30 locations, 6,500 employees, and 12,000 students, it is one of the leading organisations in its domain worldwide. A coordinated approach to problems and the cooperation between various disciplines are at the heart of the outstanding approach of Wageningen. We have been named Best Employer in Education category 2019-2020.
Click here for more information about working at Wageningen University & Research.
CCAFS is a collaboration among all CGIAR Centers, Research Programs and Platforms, and work is led by staff at CGIAR Centers and at six partner universities, including: