Gender Internship Program – CGIAR Research Program on Grain Legumes and Dryland Cereals (GLDC)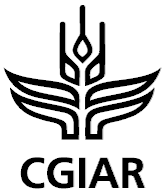 Opportunities for 2018/2019 at ICRISAT- Nairobi, Eastern and Southern Africa
The CGIAR Research Program on Grain Legumes and Dryland Cereals invites applications from new Masters graduates from Eastern and Southern Africa to pursue a 6-month Gender Internship Program. The research program aims to increase the productivity, profitability, resilience and marketability of critical and nutritious grain legumes and cereals within the semi-arid and sub-humid dryland agroecologies of sub-Saharan Africa and South Asia. Part of its mission is to implement gender research while strengthening capacities of gender researchers in the drylands.
The internship offers:
An opportunity to be affiliated with gender researchers/mentors from the program
A chance to lend your skills to a specific research topic in the program's Gender Research Portfolio
Exposure to a network of gender researchers in the region
An opportunity to test if gender research is a pathway you would want to engage with in your career development.
 Research topics:
Youth transitions in the drylands
Gender dynamics in the program's seed systems
Synthesis of gender gaps in dryland legumes and cereals production in ESA
As a start, we have opportunities for two interns who will be paid a stipend and medical insurance cover, and airfare if the candidate comes from another country.
Who can apply: Young graduates from Eastern and Southern African Countries (Ethiopia, Kenya Uganda, Malawi and Tanzania)
Eligibility: A passion for agriculture, research, data analysis, project implementation, documentation, presentations and publishing and graduates who completed their Master's program in one of the following subject areas:
Gender and Development
Sociology
Anthropology
Rural development
Agriculture and rural development
Agriculture and development economics
Behaviour change economics.
Duration: 6 months
Please send your application and a detailed CV to e.njuguna@cgiar.org
Deadline: 1 August 2018
Background on gender research 
The Research Program focuses on 6 grain legumes (chickpea, cowpea, pigeonpea, groundnut, lentil and soybean) and 3 cereals (sorghum, pearl millet and finger millet) in 13 priority countries (Burkina Faso, Ethiopia, Malawi, Mali, Mozambique, Niger, Nigeria, Sudan, Tanzania, Uganda, Zambia, India and Myanmar). These priority commodities are generally identified as 'women's crops'; however, men and women of different ages are involved in farming of these crops, adopting innovations, and marketing their surpluses.  Dryland farming is a livelihood practice that is in a social context, whose variables change depending on the complex relations of farming communities. Gender analysis offers an opportunity to understand how the Program will operate in these social systems to contribute to inclusive growth and empowerment.
The Program's gender research is designed to ensure inclusion and equity among female and male beneficiaries and stakeholders, and adapting capacities and strengthening institutions to ensure (i) a convincing evidence-base on strategic gender topics; (ii) mainstreaming gender analysis across its research areas, (iii) enhancing gainful participation of women and youth in grain legume and dryland cereal value chains, and (iv) developing interventions that are responsive to gender and social inclusion interests.
The Research Program focuses on five strategic gender research areas: (i) traits, preferences and breeding product profiling; (ii) inclusive seed delivery systems; (iii) gender gaps in cereals and legume production systems (labor, decision making, knowledge access, yield, participation and nutrition);  (iv) gendered value chain development, learning and impacts (market linkages, livelihood options); and (v) social norms and behavior change for men and women to support women empowerment and impacts on delivery of research outputs. This internship is an opportunity to enhance capacities for gender analysis among postgraduates from the region. 
For more information: http://gldc.cgiar.org/
The post Gender Internship Program – CGIAR Research Program on Grain Legumes and Dryland Cereals (GLDC) appeared first on Grain Legumes and Dryland Cereals Agri-Food Systems.