Financial Planning and Analysis Officer - Cairo, Egypt (Nationally Recruited Staff)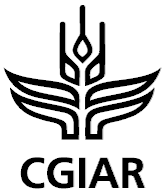 From

Icarda HR Team

Published on

05.01.20
Context and main purpose of position
ICARDA is a research organization whose activities are funded by grants provided by governmental and multi-lateral donors.
The Headquarters Finance department of ICARDA is currently organized in three units: Grant Finance (which provides financial expertise and services for all projects developed and implemented by ICARDA), Finance Operations (Accounting and Financial Reporting) and Treasury.
The new position will increase the capacity of the Finance team to carry out:
Long term planning and scenario building,
Organization-level budget management,
Review of Cost allocation methods,
Cost-efficiency reviews, and
Organization-wide financial reporting other than the annual audited financial statements.
The financial planning and analysis officer will report directly to the finance director and work very closely with the Grant Finance Unit. S/he will also work closely with Management and Budget Holders across the organization.
This is an exciting new role that the incumbent will help develop and shape. This position will require working outside regular working hours at certain peak times of the year (2 to 3).
About ICARDA
The International Center for Agricultural Research in the Dry Areas (ICARDA) is an international autonomous, non-profit, research organization supported by the Consultative Group on International Agricultural Research (CGIAR).
ICARDA's mission is to reduce poverty, enhance food, water and nutritional security, as well as environmental health in the face of global challenges including climate change. We do this through innovative science, strategic partnerships, linking research to development and capacity development that take into account gender equality and the role of youth in transforming the dry areas. ICARDA works in partnership with governments, universities, civil society, national agricultural research organization, other CGIAR research Centers, and the private sector. With its temporary Headquarters in Beirut, Lebanon, ICARDA operates in regional and country offices across Africa, Asia and the Middle East. For more information: www.icarda.org
Main responsibilities
Under the supervision of the Director of Finance and in very close collaboration with the Grant Finance Unit the Financial Planning and Analysis Officer will:
Produce short-and long-term financial scenarios and forecasts, either organization-wide or for specific activities or departments,
Support organization-wide budget planning and management by assisting in preparing and coordinating budget planning processes and supporting the decision-making process. The Officer ensures that the budget is up to date in the ERP at all times, monitors budget implementation closely, analyzes variances, prepares forecasts and advises accordingly.
Closely monitor unrestricted income and spending, analyze variations and trends and make recommendations.
Maintain and improve the staff time charging system. Coordinate the planning of staff time charges, monitor implementation and ensure ERP supports this process effectively.
Develop/improve and maintain the user charges system for internally provided services- either in research (e.g. use of laboratories) or administration (e.g. use of vehicle pool).
Develop costing models and carry out costing or cost-efficiency studies as required.
Produce reports and analyses for the use of Management as needed.
Provide tools and guidance to managers in order to improve financial management capacity at ICARDA.
Carry out other tasks as time permits in coordination with the Director of Finance and the Grant Finance Unit.
Education, qualifications and experience
Essential qualifications and competencies
Bachelor's Degree in Finance / Accounting/Commerce or related field;
8 to 10 years of related experience;
Knowledge and preferably experience in budgetary principles and practices;
Ability to approach situations with fresh insights and perspective;
Ability to prepare meaningful reports for use by Management;
Conscientious and efficient in meeting commitments and deadlines;
Ability to process and analyze data quickly;
Good problem-solving skills;
Good written and verbal communication skills in English. Ability to write clearly and effectively;
Excellent interpersonal skills and ability to interact effectively with people at all levels, from diverse national and cultural background, and academic disciplines;
Self-starter;
Comfortable with ambiguity, innovation and change;
Eager to learn and develop or use new approaches;
Experience in developing financial and narrative reports;
Good knowledge of Excel;
Positive and flexible attitude.
Desirable qualifications and competencies
Masters' in Business Administration;
Experience with creating and managing dashboard;
Related experience in not-for-profit environment.
Terms of appointment, salary and benefits
This is a nationally recruited position for which ICARDA offers an attractive compensation package including a competitive salary, medical insurance, 30 days of annual leave, five months' maternity leave, 15 days' paternity leave. The successful candidate will be offered an initial contract of 3 years, renewable subject to continued need for the position and satisfactory performance. The first year will be probationary period.
How to apply
Please apply online at www.icarda.org/iea/ by 16 January 2020. Applications will still be considered until the position is filled.
ICARDA is committed to increasing women representation in its workforce and strongly encourages applications from women.
Applications will be acknowledged, but only shortlisted candidates will be contacted.