Finance Officer - Morocco (Nationally Recruited Staff)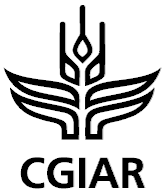 From

Icarda HR Team

Published on

06.02.20
Main purpose of position
Reporting directly to Headquarters, the position will lead the overall Finance Operations in Morocco. The position is responsible for ensuring timely and accurate financial reporting, effective services to internal and external clients and effective control over financial operations in accordance with ICARDA financial policies and procedures.
Context of the position
The Morocco office is the largest ICARDA location outside of headquarters. All ICARDA scientific programs have activities in Morocco. ICARDA uses research stations across Morocco and works closely with INRA and other partners. Projects also have field activities in different regions of Morocco.
The Finance Officer works closely with scientists and budget holders based in Rabat. S/he is one of the unit heads of the Corporate Services Unit which also includes Human Resources, IT, Procurement and Logistics. The Finance Officer manages the Finance Team.
The Finance Officer reports to the Head of Finance Operations in Headquarters and works closely with the other units within finance i.e. Treasury and Grant Finance which handles all financial matters related to project budgets and financial dealings with donors. Finance is part of the Corporate Services Division of ICARDA.
About ICARDA
The International Center for Agricultural Research in the Dry Areas (ICARDA) is an international autonomous, non-profit, research organization supported by CGIAR, a global research partnership for a food-secure future.
ICARDA's mission is to reduce poverty, enhance food, water and nutritional security, as well as environmental health in the face of global challenges including climate change. We do this through innovative science, strategic partnerships, linking research to development and capacity development that take into account gender equality and the role of youth in transforming the dry areas. ICARDA works in partnership with governments, universities, civil society, national agricultural research organization, other CGIAR research Centers, and the private sector. With its temporary Headquarters in Beirut, Lebanon, ICARDA operates in regional and country offices across Africa, Asia and the Middle East. For more information: www.icarda.org
Essential qualifications and experience
University degree (Bachelor's or equivalent) in Accounting. Certified Public Accountant or Chartered Accountant is preferred;
At least 6 years of progressive experience in financial management
Proficiency in computerized information system, databases and financial packages is required, experience in ABW system is desirable;
Proficiency in the use of MS Office specially advanced application of Excel is a plus;
Excellent command of spoken and written English;
Strong attention to details;
Good interpersonal skills, and ability to work effectively in a highly dynamic
multidisciplinary and multi-cultural team.
Master's Degree in either Finance, Business Management or Accounting
Experience with an international organization will be an advantage;
Desirable qualifications and experience
Master's Degree in either Finance, Business Management or Accounting
Experience with an international organization will be an advantage;
Benefits and terms of appointment
This is a nationally recruited position for which ICARDA offers an attractive compensation package including a competitive salary, medical insurance, 30 days of annual leave, five months' maternity leave, 15 days' paternity leave. The successful candidate will be offered an initial contract of 3 years, renewable subject to satisfactory performance. The first year will be probationary period.
Please apply online at https://apply.workable.com/icarda/j/0533806DA1/
ICARDA is committed to increasing women representation in its workforce and strongly encourages applications from women.
Applications will be acknowledged, but only shortlisted candidates will be contacted.