Expression of Interest: Consultant Roster – Specialists in Scaling Readiness, Publication Reporting Quality Assessment, Knowledge Graph technology, and AR4D Indicators (Deadline: June 30)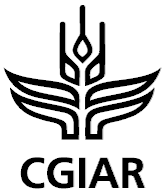 From
Published on

19.03.21
What we are seeking:
The   CGIAR   System   Organization (CGIAR) seeks to establish a   pre-approved roster of specialists in Scaling Readiness, Publication Reporting Quality Assessment, Knowledge Graph technology, and Agricultural Research for Development (AR4D) indicators. CGIAR is looking for talented and motivated specialists to work with the Program Unit to deliver a range of products and services in support of our current and future portfolio.
We seek specialists in the following areas:
Scaling Readiness
Publication reporting quality assessment
Knowledge graph
AR4D Indicators
Specialists can expect to work on improving the quality and utility of the CGIAR Results Dashboard and implementing the CGIAR Performance and Results Management Framework.
Deliverables and timeline:
Qualified consultants will be placed on the roster for one year with a potential for two additional renewal years.  Work assigned to roster-based consultants will not exceed 180 days a year.  There is no guarantee of work for consultants placed on the roster.
Role descriptions:

Evaluation Criteria:
Roster applicants will be evaluated on the following criteria:
Relevant experience
Quality of work samples
Satisfactory references
Who we are:
CGIAR is a global research partnership for a food-secure future. CGIAR science is dedicated to reducing poverty, enhancing food and nutrition security, and improving natural resources and ecosystem services. Its research is carried out by 13 CGIAR Centers and Alliances in close collaboration with hundreds of partners, including national and regional research institutes, civil society organizations, academia, development organizations, and the private sector. These 13 Centers and Alliances have more than 10,000 staff based in over 50 countries.
In 2020, CGIAR embarked on an ambitious reform: One CGIAR. One CGIAR is a dynamic reformulation of CGIAR's partnerships, knowledge, assets, and global presence, aiming for greater integration in the face of the interdependent challenges facing today's world. It comprises (i) a sharper mission statement and impact focus to 2030, aligned with the Sustainable Development Goals; (ii) unified governance under a 'One CGIAR Common Board'; (iii) institutional integration, including more aligned management under an empowered Executive Management Team, common policies and services, and a unified country presence; (iv) a new research modality; as well as (v) more, and pooled, funding.
A key aspect of the transition to One CGIAR is institutional integration, including harmonization of CGIAR's policies and internal business services in Human Resources, Information Technology, Finance, Procurement, Communications and Resource Mobilization, and Research Performance and Results Management.
Please find more information about CGIAR at  www.cgiar.org.
How to submit an Expression of Interest:
Please submit the following as separate documents:
(1) A brief statement of no more than 2 pages of text a) identifying the category of interest, b) highlighting three examples of the type of service offered (for functional/image examples please provide links), c) Daily rate in USD. These rates will be applied for the full 12 months that the consultant is on the roster (rates can be renegotiated if the roster membership is extended).
(2) A CV including two references (no more than two pages)
Please submit documents to smo-bidding@cgiar.org.
Expressions of Interest (EOIs) will be reviewed and included in the roster on a rolling basis through the stated deadline. Only electronically submitted proposals will be considered. Only short-listed candidates will be contacted. Please note: these consultancies are not designed for work of a continuing nature, or to lead to a staff position and as such, there should be no expectation of continued employment at the end of the contract.
All EOI must be received no later than June 30, 2021. Only electronically submitted proposals will be considered. Late proposals will not be considered.