Director General, WorldFish & CGIAR Senior Director of Aquatic Food Systems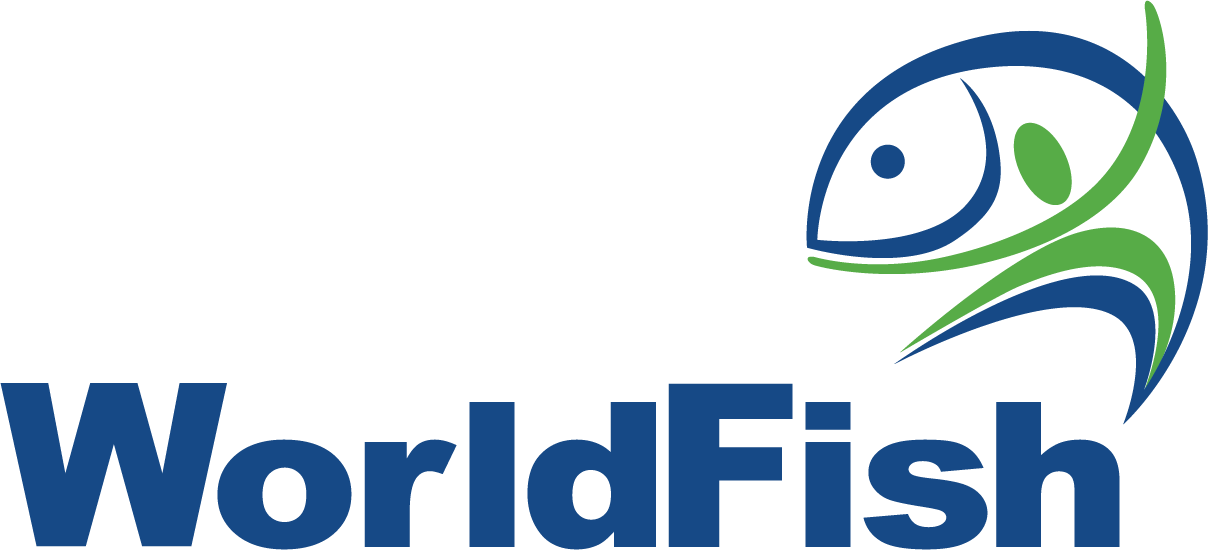 From
Published on

10.10.22
WHO WE ARE
WorldFish is an international, non-profit research and innovation organization reducing hunger, malnutrition and poverty across Africa, Asia and the Pacific. For over 45 years, our work on sustainable aquaculture and fisheries has improved the lives of millions of women, men and youth.
Fish and other aquatic foods grown in and harvested from oceans, lakes, rivers and ponds provide income for more than 800 million people and provide 3.3 billion with 20% of their animal protein intake. Our focus on sustainability makes sure that the way we produce and use these foods today means a plentiful future of generations to come.
Our evidence-based solutions range in scale from households to global policies and spans across interlinked themes: nutrition, gender, climate, sustainability, and economy. We champion aquatic foods for healthy people and planet and believe that a sustainable blue planet of well-nourished children, women and men is within our reach.
WorldFish is part of the CGIAR, a global research partnership delivering evidence and solutions for a food-secure future. Through our collaborative, action-oriented approach, CGIAR helps transform food systems and nutritional security to reduce poverty in developing countries. CGIAR's research is carried out by CGIAR Centers distributed across the globe in close collaboration with hundreds of partners, including national and regional research institutes, civil society organizations, academia, development organizations, and the private sector. In short, CGIAR improves people's lives through the transformation of food, land and water systems, helping build a world where everyone has an opportunity to fulfil their potential.
OPPORTUNITY
This is an exciting position which contributes to global food, land and water security, via aquatic foods. The incumbent takes on the responsibilities of Director General, WorldFish and Senior Director, Aquatic Food Systems.
As Director General, WorldFish, you will develop a vision to guide your senior leadership team and staff to build from the last decades of genetic innovation and systems science, to be future-fit in a way that is climate adapted, technology improved, nutritionally rich and socially inclusive. To achieve this, your leadership will ensure that the World Fish organization continues to grow financial resources and efficiency in a way to ensure comparative advantage.
As Senior Director, Aquatic Food Systems in the CGIAR, you will provide the strategic oversight, guidance and management of Aquatic Food Systems, including identifying synergies with other scientific disciplines across One CGIAR to ensure that expertise is enhanced and that potential opportunities to collaborate are further realized. You will contribute into the CGIAR 2030 Research and Innovation Strategy and co-create global food, land and water system responses from aquatic food research and lead the associated global dialogue.
Requirements
WE'RE LOOKING FOR
This top leadership role in an exciting international environment that requires strategic vision, scientific excellence, humility, innovative thinking, collaboration, dialogue, networking, change management, emotional intelligence as well as political acumen.
We are seeking an inspirational and visionary leader who displays excellence, collaboration, inclusivity, and innovation to take WorldFish to the next level and further increase its global impact. Working under the guidance of and reporting directly to the WorldFish Board, the incumbent will build upon WorldFish's strong reputation and credibility in the aquatic foods sector. The Director General will oversee the development of aligning our institutional goals and identify new opportunities and approaches in a dynamic, changing environment.
Benefits
WHAT WE BRING
A globally recruited position, the successful candidate will receive a compensation package that includes an attractive retirement plan and comprehensive health, life, AD&D and long-term disability coverage. Successful candidates may also be eligible for additional allowances that include housing, education, shipping assistance, and annual home leave travel for individual and eligible dependents. The duration of the contract will initially be for a 5-year period with possibility for extension. The successful candidate will be based at WorldFish Headquarters in the Penang, Malaysia.
HOW TO APPLY
Submit your CV and covering letter, detailing your motivation or the role, by no later than 21 October 2022.
DIVERSE AND INCLUSIVE
WorldFish is an enabling and inclusive workplace. Diversity in all its dimensions is embraced and every person is supported to reach their full potential. WorldFish is an equal opportunity employer and consideration for employment is given to qualified applicants regardless of race, color, religion, sex, national and ethnic origin, or social status.