Director, CGIAR Research Program on Policies, Institutions, and Markets (PIM)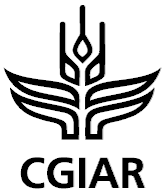 From
Published on

31.01.18
31 January 2018
Position: Director, CGIAR Research Program on Policies, Institutions, and Markets
Location: Washington, DC
Job Summary:
The International Food Policy Research Institute (IFPRI) seeks a visionary, dynamic, and creative Director for the CGIAR Research Program on Policies, Institutions, and Markets (PIM).
The Program, led by IFPRI, brings together CGIAR centers and numerous partners from around the world. The objective of the Program is to help poor women and men improve their lives; produce nutritious and affordable foods; and protect the soil, water, and biodiversity in rural landscapes (http://pim.cgiar.org/). The Program Director will report to IFPRI's Director General, and will be based in Washington, DC.
Essential Duties:
Providing intellectual and management leadership for the Program, ensuring that all components function well and meet their milestones;
Coordinating work plans, budgets, reporting, quality assurance, monitoring, and evaluation among participating centers, flagship leaders, and strategic partners;
Setting strategic research priorities for the Program, under the guidance of the Independent Steering Committee and the IFPRI Board of Trustees and working with the Management Committee and Flagship Leaders;
Mobilizing resources and leading broader communication for the Program;
Representing PIM externally and within the CGIAR system and contributing to system-level functions;
Supervising staff within Program Management Unit; and
Participating in IFPRI's Senior Management Team.
Required Qualifications:
PhD in a relevant discipline, including agriculture, economics, sociology, political science, or other social sciences;
At least 12 years of relevant experience, including research management experience, in an international, multidisciplinary, and multicultural environment;
Proven expertise in leading collaborative and cross-cutting research;
Familiarity with the current state of knowledge, policy, and practice across the Program research agenda;
Proven fundraising record;
Strong leadership and management skills;
Excellent interpersonal and communication skills; and
Fluency in English with proficiency in other international languages preferred.
IFPRI provides research-based policy solutions to sustainably reduce poverty and end hunger and malnutrition. The Institute conducts research, communicates results, optimizes partnerships, and builds capacity to ensure sustainable food production, promote healthy food systems, improve markets and trade, transform agriculture, build resilience, and strengthen institutions and governance. Gender is considered in all of the Institute's work. IFPRI collaborates with partners around the world, including development implementers, public institutions, the private sector, and farmers' organizations. IFPRI is a member of CGIAR.
Applications: 
Access the job application via the IFPRI Vacancy Page.
Please complete the on-line application, including a complete curriculum vitae and a detailed letter of interest.  Also complete section providing 3 references.
For more information on IFPRI, please visit our website at www.ifpri.org.