Deputy Director General, Research for Development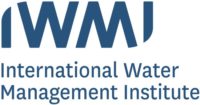 The Deputy Director General, Research for Development (DDG) leads and drives the science agenda within IWMI on water security to address global development challenges related to food, land and water systems, and to climate change. The DDG leads the identification of innovative research areas, ensuring thematic relevance for the development agenda that contributes to the SDGs, global climate agenda, other regional and national imperatives, and the One CGIAR Research Strategy and Results Framework. The DDG stimulates resource mobilization efforts and assures the quality of outputs. The DDG is responsible and accountable for efficient and effective research program management for IWMI's project portfolio, and for IWMI's contributions to, and engagement in, completion in 2021 of the CGIAR Research Programs, including the Water, Land and Ecosystems (WLE) Program that IWMI leads, and subsequently the investment plans and research programs of the CGIAR System Organization ("One CGIAR").
For more information and to apply please visit our jobs site.
Closing Date: December 29, 2020