Date Palm Specialist - Consultant - Oman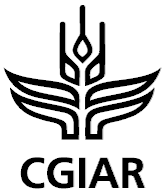 From

Icarda HR Team

Published on

07.07.20
Purpose of position
ICARDA is seeking a Date Palm Specialist to work in the Center's regional program on Development of Sustainable Date Palm (DP) Systems in the Gulf Cooperation Council (GCC) countries of the Arabian Peninsula. The program financed by the GCC General Secretariat aims to develop DP production systems in GCC countries applying the latest approaches of modern science and technology. The project has three components:
1. Problem-Solving Research under the following themes:
a. Propagation and Crop Management
b. Crop Protection and Integrated Pest Management
c. Post-Harvest, Marketing and Processing
d. Biotechnology and Germplasm Conservation
e. Information Technology
2. Technology Transfer.
3. Capacity Building.
Main responsibilities
To provide research support and technical backstopping, to the project, strengthening
national institutional and human resource capacity through training, regional networking
and information dissemination to end-users as well as resource mobilization. 
To effectively and successfully manage and coordinate the project activities and conduct
cooperative research at sites in the GCC countries of the Arabian Peninsula primarily
with national scientists, and supported, when necessary, by other ICARDA scientists in
the fields of irrigation management, agro-climatology, crop production and propagation,
post harvesting and processing, biotechnology, information technology (remote sensing, big data and modelling), crop protection and IPM and socioeconomics. 
Ensure the timely implementation of the project activities and achievement of its
deliverables according to its annual work plans and budget. 
Plan for the projects Annual Coordination and Technical Meetings and serve as the
secretary for the project's Steering Committee Meetings. 
Timely submission of high-quality progress reports (technical and financial) to donors,
and efficiently manage the project financial resources according to the annual work
plans and budgets. 
Work very closely with NARS institutions in GCC Countries to ensure the uptake and
large scale adoption and impact of the project outputs, including the development of
effective technology dissemination approach(s). 
Work very closely with ICARDA's Regional Program for Arabian Peninsula, Research
Programs and Support Units to ensure the quality and timely implementation of the
project. 
Explore new partnership opportunities with NARS and international institutions to add
value to the project implementation.
Education, qualifications and experience
Earned Ph.D. in a relevant subject;

A minimum of 10 years' experience in date palm research and development with experience of working in agricultural R4D in at least one of the GCC countries;

Proven record of excellence in a relevant scientific domain;

At least three years of international experience in a leadership position; ability to lead a multidisciplinary and multi-cultural team;

Innovativeness and experience in the developing world;

A track record in donor relations;

Fund raising and project development experience;

Excellent communication skills in English; good knowledge of Arabic preferred.
Essential qualities
Ability to work effectively under tight deadlines and with a high degree of autonomy.
Ability to think strategically combined with the ability and willingness to do hands-on work in a context of limited human and financial resources.
A personable and supportive team-oriented candidate.
An upbeat and enthusiastic attitude.
Strong organizational skills and keen attention to detail.
Strong work ethics and integrity.
Commitment to ICARDA's mission.
Terms of appointment and benefits
This is an internationally recruited position for which ICARDA offers an attractive compensation. The initial contract will be for one year. Subsequent employment is decided based on the merit and productivity of the consultant and continued need for the position.
How to apply
Please apply online at by 15 July 2020 at https://apply.workable.com/icarda/j/567BEFB836/.
Applications will still be considered until the position is filled.
ICARDA is committed to increasing women representation in its workforce and strongly encourages applications from qualified women. Only shortlisted candidates will be contacted.