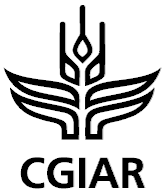 From

AfricaRice

Published on

30.08.23
JOB ANNOUNCEMENT
DATA SCIENTIST
Réf: IRS/APS/DRI/2023/23
The Africa Rice Center (AfricaRice) is seeking a highly qualified Data Scientist who will be based in one of our stations in Côte d'Ivoire (Bouake/Abidjan). S/He will work under the supervision of the Director of Research.
About AfricaRice
The Africa Rice Center (AfricaRice) is a leading pan-African rice research organization committed to
improving livelihoods in Africa through strong science and effective partnerships. AfricaRice is a
CGIAR Research Center. It is also an intergovernmental association of 28 African member countries,
with headquarters in Côte d'Ivoire.
Position purpose
The Data Scientist with quantitative genetics background, who can lead activities related to data
analysis. S/He will be part of a multi-disciplinary research team working to sustain and improve the
productivity of rice-based systems in Africa in line with AfricaRice's mission and mandate.
Position responsibilities
The Data Scientist will conduct activities with specific tasks that include, but are not limited to:
• Implement trialling, experimental designs and data analytics in AfricaRice's Genetic Diversity
and Improvement and Sustainable Productivity Enhancement research programs to improve
productivity and food security;
• Develop analytical tools (e.g. software packages, web applications) to enhance the efficiency
of AfricaRice's agricultural research in collaboration with AfricaRice partner scientists;
• Train AfricaRice and partner scientists on trialling, experimental data analysis and
management;
• Lead the research database Management team of AfricaRice including data from NARS
through the Breeding and Agronomy Task Forces;
• Assist OneRice and OneCGIAR breeding analytics core team in improving data quality and
standardizing analytics pipeline;
• Publish research findings in reputable, peer-reviewed journals;
• Identifying and managing risks and contributing towards the AfricaRice risk register;
• Undertaking any other duties as required by the needs of AfricaRice.
Qualifications/Selection Criteria
Education: PhD in computer science, statistics or related fields with a minimum of Five (5) years of
relevant experience.
Work experience and key competencies required:
• Experience in quantitative genetics, statistical modelling and data analysis using R or other
statistical software.
• Computer programming experience (e.g. C, C++, Python)
• Sound knowledge of relational data management systems and demonstrated ability to extract/store data and navigate systems (SQL, PostgreSQL, etc.) and some background on quantitative genetics
• Desire and ability to work collaboratively and respectfully in a diverse, multicultural, and multidisciplinary work environment.
• Good reporting and communication skills in English or French (with a working knowledge of
the other) and the ability to present complex concepts and results with a non-specialist audience.
• Demonstrated capacity to publish research findings in reputable peer-reviewed journals.
• Experience working in international organizations or multicultural organizations desired.
• Understanding of breeding operational processes with work experience in breeding support
service is an advantage.
Languages
Fluency (oral and written) in either English or French with a good working knowledge of the other.
Terms and Conditions
• This is an internationally recruited position
• AfricaRice provides an attractive international salary and benefits package and a collegial and
gender‐sensitive working environment.
• The initial appointment is for three (03) years with the possibility for renewal based on
performance and availability of funding.
How to apply
1. To apply, click on the following link: http://jobs.africarice.org
2. Create an account if you are a new user, if not log on with your credentials to access active
vacancies select "Data Scientist"
3. Follow the step by step application procedure.
Our recruitment platform has been updated. In order to stay informed of vacancies, we invite
you to create your account on this new platform.
Only online applications will be considered (If you encounter any technical issue on the
career site during your application, or you are prevented to proceed with your application
until its final completion: Please kindly revert to us along with the screenshot of the issue
through this email: africariceHR@cgiar.org ). Applications are not allowed through this
email.
Not later than 08th September 2023
AfricaRice promotes equal opportunities and believes that the diversity of its staff contributes to
excellence. We thank all candidates, but only shortlisted candidates will be contacted. For more
information on AfricaRice, please visit our website at: www.AfricaRice.org