Consultant to conduct Trainings on identification of wild pollinators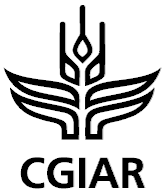 From

Icarda HR Team

Published on

01.11.22
Main purpose of consultancy
ICARDA is looking for a consultant to conduct trainings on identification of wild pollinators (already sampled and pinned) in four countries (Jordan, Palestine, Egypt, and Algeria) with a limited number of participants (entomologists with different degrees and experience) within the project on "Conservation of pollinator diversity for enhanced climate change resilience".
The 4 trainings (different duration per country) shall be conducted until 30 June 2023. The consultant is free to schedule the four trainings in collaboration with the following partners, who are responsible for the organization on site: NARC Jordan, NARC Palestine, PPRI Egypt and INRAA Algeria. The training will be conducted in the laboratories of these NARS, there will be no travel to fields. The capacity of NARS to monitor diversity of wild pollinators shall be enhanced by the training.
Reports to: IKI project coordinator
Locations of the trainings : 
Amman, Jordan
Jenin, Palestine
Cairo, Egypt.
Touggourt, Algeria
About ICARDA
The International Center for Agricultural Research in the Dry Areas (ICARDA) is a treaty-based international non-profit research organization supported by CGIAR.
ICARDA's mission is to reduce poverty, enhance food, water, and nutritional security, as well as environmental health in the face of global challenges including climate change. We do this through innovative science, strategic partnerships, linking research to development and capacity development that take into account gender equality and the role of youth in transforming the dry areas. ICARDA works in partnership with governments, universities, civil society, national agricultural research organization, other CGIAR Research Centers, and the private sector. With its temporary Headquarters in Beirut, Lebanon, ICARDA operates in regional and country offices across Africa, Asia and the Middle East. For more information: www.icarda.org
All CGIAR Centers are currently engaged into a reform process ("One CGIAR'") that will help ICARDA and CGIAR achieve better impact through more strategically integrated research, unified governance, an integrated structure and new research modalities across participating Research Centers. This transformation is supported by CGIAR donors who have committed to increased funding as a result of these reforms.
Main responsibilities
Train participants on identification using identification keys (main objective)
Additional topics:
Train participants on measures to be taken to sustain the collection and prevent e.g., parasites destroying specimens
Train participants on how to prepare specimen for safe shipment
In the end of the training: Discuss with participants their options for monitoring diversity based on their achieved skills
Requirements
Education, qualifications, and experience
University degree (PhD) in pollinator related entomology
Proven experience in taxonomy
Experience with wild pollinator diversity around the Mediterranean
Training language: English; additional skills in French (Algeria) and Arabic would be advantageous
Benefits
Terms of appointment
The successful incumbent will be granted a Lumpsum payment for training undertaken in each country.
ICARDA is committed to increasing women representation in its workforce and strongly encourages applications from women.
Applications will be acknowledged, but only shortlisted candidates will be contacted.