CONSULTANT - TAAT RICE COMPACT PROJECT ACCOUNTANT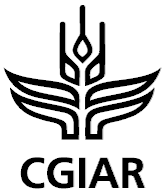 From

AfricaRice

Published on

17.08.23
INTERNATIONAL INSTITUTE OF TROPICAL AGRICULTURE (IITA)
TECHNOLOGIES FOR AFRICAN AGRICULTURAL TRANSFORMATION (TAAT)
PHASE II
TAAT RICE COMPACT
AFRICA RICE CENTRE (AfricaRice)
REQUEST FOR EXPRESSIONS OF INTEREST
INDIVIDUAL CONSULTANT SERVICES
SECTOR: Agriculture
CONSULTANCY SERVICES: Compact Accountant- Rice
Financing Agreement reference: 2100155041681
Project ID No. P-Z1-AA0-139
Position reference: CONS/DFCS/2023/25
_______________________________________________________________________
This request for expression of interest (REOI) follows the General Procurement Notice for this
Project that appeared on the African Development Bank Group's Internet Website (www.afdb.org)
12th August 2022.
The International Institute of Tropical Agriculture (IITA) has received financial support from the
African Development Bank toward the cost of implementing the Technologies for African
Agricultural Transformation (TAAT) Phase II and IITA has signed a sub-agreement with the
Africa Rice Center (AfricaRice) headquartered in Abidjan, Cote d'Ivoire to implement the TAAT
Rice Compact activities.
The TAAT Rice Compact Accountant (Consultant) will support the AfricaRice Department of
Finance and Corporate Services and the TAAT Rice Compact in managing and carrying out
financial management tasks to support project implementation under the TAAT Rice Compact
and its countries operation. The duties and responsibilities of the TAAT Rice Compact
Accountant include the following key interventions: analyze project expenditures and prepare
timely and verifiable financial reports for the AfDB supported projects including supporting
documents based on the donor's standards and where necessary, AfricaRice standards; maintain
complete record of all-important project documents and coordinate with project leaders to ensure
adherence to the financial implementation aspects of the project agreement, clarify financial
issues, answer queries, and give updates on the financial status of the project; Regularly liaise
with accountants and project focal points of beneficiary countries to ensure project funds
disbursed to them for the implementation of activities are properly and timely justified; monitor
funds utilization of projects and schedule of instalments to ensure readily available up to date
funding status information necessary for management decision; in collaboration with the project
Coordinator(s) and scientists, draw up quarterly, semi-annual, or annual budgets in line with the
overall project activities, operational and procurement plans as per grant's requirements and
monitor expenditure by scientists and other staff to ensure they do not overspend their allocations;
handle accounting treatment and financial transaction with respect to disbursements to project
collaborators and partners, as needed; review and verify adherence to budgetary requirements of
expenditures of projects and ensure proper recording of valid transactions during the month-end
and year-end closing of books; produce reports, statements and schedules for audit purposes;
prepare payment vouchers, petty cash payment vouchers, journal vouchers etc. and be responsible
for posting into general and other account ledgers, as needed; provide bank reconciliation status
on relationship between the project and its commercial banks; maintain advances and asset
registers related to the project; analyze the variances against approved budgets monthly and
determine the main reasons for major variations and discuss corrective steps with the Budgetholder in close liaison with the PBM; review request for official mission authorizations, purchase
requests, staff recruitment requisitions (regular, temporary, and consultant) and fund transfer to
check availability of funds and correct account to charge; document project procurement of goods
and services and management of property and equipment in keeping with donor's rules and
procedures; prepare, to the satisfaction of the donor, initial advance to the Special Account and
subsequent replenishments and justification for expenditure from special account required for the
smooth implementation of the project; facilitate collection of financial and technical supporting
documents during audit and respond to queries in relation to financial documents presented in
coordination with PBM; liaise with Contracts and Grants Unit on donor report deadlines and
submission; responsible for Risk Management in area of activities; perform other relevant tasks
that may be assigned by the supervisor.
The selected compact Accountant will be a member of TAAT Rice Compact Team to be based in
Cote d'Ivoire and the assignment shall be for an initial period of One (1) year and subject to
renewal with satisfactory performance.
The consultant should possess Bachelor's degree in accounting or related fields; three (3) years
working experience in accounting with at least 2 years of Project accounting work experience in
projects financed by the AfDB or a related Multilateral development program. Work experience
with an international organization especially in a CGIAR is an advantage.
Competence would include good knowledge in MS office including the ability to operate
computerized accounting and spreadsheet programs; ability to learn new ICT applications very
fast; effective verbal, listening and written communication skills in French or English with good
working knowledge of the other language; effective organizational, stress and time management
skills; ability to work independently or as a team member; proficiency in reporting to donors;
result driven personal; ability to deal sensitively in multi-cultural environments and build
effective working relations with clients and colleagues. The candidate should communicate
fluently (orally and in writing) in English or French with a good working knowledge of the other
language.
AfricaRice now invites eligible individual consultants to indicate their interest in providing these
services. Interested consultants must provide information indicating that they are qualified to
perform the services (including their detailed CV and letter of motivation detailing past related
experience similar to this assignment.).
Interested consultants may obtain further information at the address below during office
hours (0800-1700hrs).
Eligibility criteria, establishment of the short-list and the selection procedure shall be in
accordance with the African Development Bank's Procurement policy framework, October 2015,
which is available on the Bank's website at https://www.afdb.org/en/projects-andoperations/procurement/new-procurement-policy
Expressions of interest should be delivered to the AfricaRice E-recruitment platform or via email
address below on or before 22nd August 2023.
How to apply:
1. To apply using the link, click on the following link: http://jobs.africarice.org
2. Select "Consultant – TAAT Rice Compact Project Accountant"
3. Follow the step-by-step application procedure.
For further information and discussions supporting your CV, please contact HRO at:
AfricaRice Headquarters
Boulevard Francois Mitterrand, Cocody Abidjan
01 BP 4029 Abidjan 01, Côte d'Ivoire
T: +225 22 48 09 10; F: +225 22 44 26 29
E-mail : AfricaRiceHR@cgiar.org
Copy: m.a.bakare@cgiar.org