Consultant - Information Technology Audit and Assurance Specialist - Cairo, Egypt (Nationally Recruited)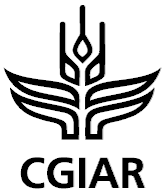 From

Icarda HR Team

Published on

05.01.20
The main purpose of the position
Reporting to the Head of IAU, the ITAAS will provide independent, objective assurance and consulting services to add value and improve ICARDA's operational and business management, compliance management, information systems and risk management practices and processes. The aim is to bring a systematic, disciplined approach to evaluate and improve the effectiveness of ICARDA's governance, risk management, control areas. The ITAAS will be responsible for the performance and delivery of assigned audits with a focus on implementing a risk-based audit methodology across a vast array of organizational risks particularly on the areas of information and technology risks. S/he will also assist in defining the strategy for information technology audits of the Center, and will contribute to improving the information technology, and general and business controls environment of the Center.
About ICARDA
The International Center for Agricultural Research in the Dry Areas (ICARDA) is an international autonomous, non-profit, research organization supported by the Consultative Group on International Agricultural Research (CGIAR).
ICARDA's mission is to reduce poverty, enhance food, water, and nutritional security, as well as environmental health in the face of global challenges, including climate change. We do this through innovative science, strategic partnerships, linking research to development and capacity development that take into account gender equality and the role of youth in transforming the dry areas. ICARDA works in partnership with governments, universities, civil society, national agricultural research organizations, other CGIAR research Centers, and the private sector. With its temporary
Headquarters in Beirut, Lebanon, ICARDA operates in regional and country offices across Africa, Asia, and the Middle East. For more information: www.icarda.org
Main responsibilities
Perform assigned engagement consistent with ICARDA/CGIAR' Internal Audit Unit established policies and procedures and the professional standards in the practice of internal auditing, as developed by the Institute of Internal Auditors.
Proactively contribute to the incorporation of best practice audit tools and techniques to all assigned engagements (specifically on business informatics, and information technology audits and risks)
Assist in developing an information technology internal audit strategy and identify ways in which ICARDA's information architecture can better meet ICARDA's needs to deliver its strategic goals and objectives efficiently and effectively.
Perform in-depth reviews considering risks and opportunities and be responsible for researching, planning, and leading audits.
Prepare and issue written reports after each assurance/advisory assignment (or other activities), including recommendations to improve IT, business, and risk management processes and strengthening of internal control.
Assist in the preparation of periodic reports to the Finance and Audit Committee regarding the IAU's performance relative to its approved plan, and conformance with the IIA's Code of Ethics and Standards. Assist in preparing action plans to address any significant conformance issues;
Assist in conducting end-of-engagement and annual internal audit effectiveness/satisfaction review (including self-assessment);
Education, qualifications, and experience
Essential qualifications and competencies
Bachelor's degree in one of the following areas: Accounting, Business Administration, Business Informatics, Data Science, Mathematics, Economics, Information Systems, IT Management
A minimum of six years' relevant experience in an internal audit function, working with a leading auditing firm and/or with international public-sector organizations (particularly in research/think-tanks, universities, and not-for-profit organizations).
Good understanding of best practices and concepts in the field;
Excellent written and oral communication skills in English;
Self-starter with the ability to work effectively with minimum supervision;
Ability to remain focused, well organized, and maintain a high level of attention to detail.
Strong interpersonal skills and flexibility.
Ability to travel internationally
Desirable qualifications and competencies
Additional certifications on internal audit, information security, COSO, or GRC will be an advantage.
Knowledge of research project management (including an understanding of the concepts of the theory of change and impact pathways), risk assessment, information system audit, and proficiency in the use of at least mid-range ERP systems are desirable.
Terms of appointment
ICARDA will offer the successful national candidate an initial consultancy engagement for six months. The subsequent extension of the engagement will be subject to performance and availability of funds.
How to apply
Please apply online at www.icarda.org/iea/ by 17 January 2020
ICARDA is committed to increasing women representation in its workforce and strongly encourages applications from women.
Applications will be acknowledged, but only shortlisted candidates will be contacted.