External Consultant – Conflicts of Interest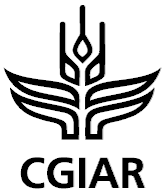 From
Published on

26.01.22
Purpose
To help develop Conflicts of Interest policies and procedures in line with international best practices, CGIAR's role in the scientific and research community, the CGIAR Code of Ethics and Business Conduct (under development), CGIAR Workplace Harassment and Whistleblowing Policies (under development), and CGIAR Safeguarding Policies (under development). This would include a review of current practices at various CGIAR entities and reaching out to key stakeholders to identify key conflict of interest risks, while ensuring a balanced and flexible approach to help fulfill the goal – and the CGIAR Core Ethical Value – of Partnership, by continuing to work with multiple stakeholders across the public and private sectors.
Methodology
The review will be based on:
An extensive knowledge of and drafting experience with conflicts of interest policies for international organizations and/or international nonprofit organizations, with knowledge of such policies as they relate to international partnerships across various forms of entities (public and private, governmental and non-governmental).
A review of existing policies among CGIAR entities and ethics-related polices and frameworks adopted or drafted by CGIAR as they relate to conflicts of interest.
Discussions with the relevant communities within CGIAR including ethics, people and culture, legal, programs, and regions about best practices and appropriate policies to be developed.
Be prepared to follow-up during implementation phase (anticipated to be Q3/Q4 2022).
Timetable
Approximately two months. Per above, implementation would likely be at a later stage
Travel
None.
Estimated budget
$20,000. Any taxes would be the sole responsibility of the external consultant.
Report format
The report will be presented in Microsoft Word.
Obligations of CGIAR
The CGIAR System Organization will furnish the external consultant with existing implemented and/or drafted policies and contact information for the relevant parties.
Application
Interested candidates may send application, cover letter and resume to smo-procurement@cgiar.org. Priority will be given to applications submitted by 31 January 2022 (Midnight Paris time) and the review will continue until the position is filled.