Communications Student Assistant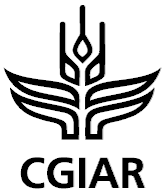 We are looking for a Communications Student Assistant with a demonstrated interest in communications and outreach to support the CGIAR Research Program on Climate Change, Agriculture and Food Security (CCAFS) in its endeavor to be an honest broker in the international climate debate and in its goal of reducing poverty and malnutrition among millions of families in developing countries.
CCAFS is led by the International Centre for Tropical Agriculture (CIAT) and hosted by Wageningen University & Research. CCAFS brings together the world's best researchers in agricultural science, development research, climate science, and Earth System science, to identify and address the most important interactions, synergies and tradeoffs between climate change, agriculture and food security. More information on www.ccafs.cgiar.org.
The student assistant will form part of the small and geographically dispersed communications and knowledge management team, providing support to the CCAFS Program Management Unit. The student assistant will work closely with the Global Communications and Knowledge Manager, and other team members as necessary.
The student assistant will be responsible for the following tasks:
CCAFS blogs: draft on the website, edit and give feedback to other authors, schedule, publish, and promote via social media
Monitor CCAFS social media accounts, including Facebook, Twitter, LinkedIn, Flickr, Slideshare, YouTube, and Instagram
Monitor media mentions
Update CCAFS website content, including event pages, careers and calls, project and tools pages, and other pages as needed
Share CCAFS outputs on the CGIAR website
Support communications campaigns for CCAFS events, including: set up event pages on the CCAFS website; update and monitor event-specific websites; draft and send invitations in coordination with the Events Manager; help with flyer and publications printing and shipment; write blogs; upload pictures, presentations, and videos; promote event details and outputs on social media; social media monitoring; and live-tweeting
Update staff profiles on the website and intranet, and add new staff to relevant mailing lists
Format and edit CCAFS publications
Support other intermittent tasks such as the quarterly newsletter, communications campaigns for key days, and reporting
Other tasks as needed
The ideal candidate will have the following competencies and experience: 
Excellent English language abilities, especially writing and editing;
Ability to work systematically and independently;
Detail-oriented;
Flexibility to change directions as needed and ability to manage several parallel tasks with tight deadlines;
Demonstrated experience managing website content and working with blogs and social media platforms, especially Twitter;
Ability to pick up new technologies and online platforms quickly;
Knowledge of Drupal, WordPress, HTML/CSS, videography and video editing software, and graphic design software is a plus;
Media outreach experience is a plus;
Fluency in French and/or Spanish is a plus.
Prerequisites:
Current enrollment in a Bachelors or Masters program at a university in the Netherlands
An educational background in communications is an asset but not a prerequisite. Likewise, an interest in climate change, agriculture and/or international development is an asset but not a prerequisite.
To be able to work as a student assistant in the Netherlands, the student needs to prove that he or she is registered at a Dutch university and has a residence and work permit in the Netherlands.
Terms of employment:
Start date: as soon as possible
Working hours: 15-20 hours per week
Location: CCAFS office at Wageningen University & Research.
How to apply:
Applications must be received before midnight on August 5th. Interviews will take place in the week commencing August 13th.
Applications should include a cover letter of no more than 1 page and CV of no more than 2 pages and should be sent to marissa.vanepp@wur.nl. Please do not send queries about the role. Previous applicants need not apply.