Associate Research Fellow/Research Fellow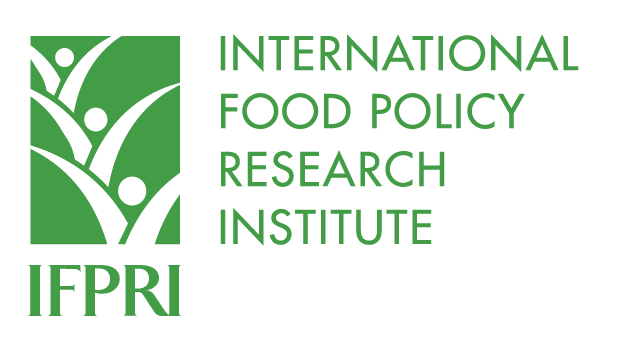 The Poverty, Health, and Nutrition division of the International Food Policy Research Institute (IFPRI) seeks a qualified candidate to serve as an Associate Research Fellow/Research Fellow. This is a two-year exempt, renewable position based in Dhaka, Bangladesh. The successful candidate will join IFPRI's Policy Research and Strategy Support Program (PRSSP), a USAID-funded program, and will work closely with the Country Representative/PRSSP Chief of Party (COP) to undertake research activities and day-to-day administration of the Bangladesh country office.
Please note that Associate Research Fellow appointments at IFPRI have a maximum term of three (3) years, inclusive of any approved appointment extensions. After the maximum appointment term, Associate Research Fellows may be considered for promotion to Research Fellow based on peer-reviewed publications and other contributions to projects and the Institute.
Essential Duties:
Specific duties include but are not limited to:
Conduct research and analysis on a breadth of development issues, including but not limited to poverty, agricultural development, food security, nutrition, market systems, women's empowerment, and willingness to contribute to rapid demand studies.

Develop and oversee individual work plans, coordinate research activities, and mentor research support staff.

Play a leading role in coordinating PRSSP research and outreach activities, with a special focus on monitoring and evaluating progress of the Agriculture Policy Support Unit (APSU) of the Ministry of Agriculture.

Create linkages to possible external collaborators and research groups, when possible to further IPRI's work.

Maintain active policy communication with USAID and the Government of Bangladesh.

Identify additional research funding opportunities, and participate in research proposal development, as needed.

Maintain a high level of research output for publication outlets both within IFPRI, and for peer-reviewed journals within the wider scientific community, on topics of close relevance to the work of the Division and the PRSSP.

Assist in monitoring of a project budget and authorizing payments on behalf of country office programs.

Assist in reporting on program/project activities.

Assist COP in overall management of PRSSP activities and staff.
Required Qualifications :
Ph.D. in Economics, Agricultural Economics, Pubic Policy, or closely related field

Demonstrated research experience in policy analysis and policy recommendations

Demonstrated ability to perform critical analyses of own as well as existing research

Demonstrated capacity to produce high quality research, particularly research suitable for publication in peer-reviewed journals

Demonstrated experience in effective interactions in a multicultural setting with researchers and collaborators

Strong analytical and statistics skills, including demonstrated competency in STATA

Excellent written and spoken English communication skills, with demonstrated excellence in written and oral presentations

Experience in developing, managing, and/or reporting on project budgets.
At the Research Fellow Level:
3+ years of post-PhD experience relevant to the job including 

research management and outreach experience in food and agricultural policy issues

Demonstrated fundraising experience

Excellent publication record in peer-reviewed journals

Major external recognition within peer professional network due to publications and other leaderships activities

Demonstrated leadership skills and strong experience building and managing teams.
Preferred Qualifications:
Proficiency or fluency in Bangla

Experience in working in Bangladesh/South Asia

Experience in developing research proposals

Demonstrated ability to work well under pressure, adapt to changing work and project circumstances, and respond to unforeseen developments.
The International Food Policy Research Institute (IFPRI) is an equal employment opportunity employer – F/M/Disability/Vet/Sexual Orientation/Gender Identity.