Associate Research Fellow/Research Fellow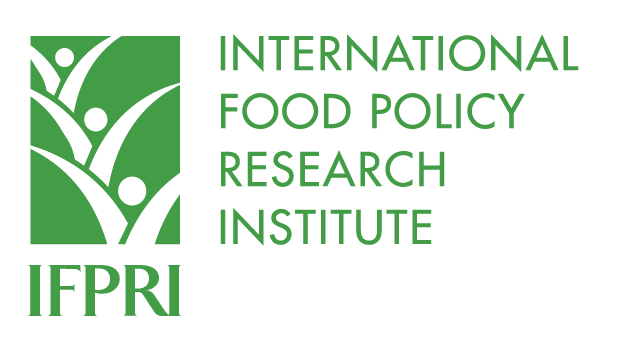 From
Published on

11.08.23
Job Summary:
The International Food Policy Research Institute (IFPRI) seeks a qualified candidate to serve as an Associate Research Fellow/Research Fellow for a 2-year, renewable appointment in its Development Strategies and Governance Unit.  This position is based in Cairo, Egypt. The candidate will play a key role in conducting research, capacity building and policy communication activities to support IFPRI's research programs in the Middle East and North Africa and other countries. The final grade level will be determined by demonstrated experience and track record of publications.
Please note that ARF appointments at IFPRI have a maximum term of three (3) years, inclusive of any approved appointment extensions. After the maximum appointment term, ARFs may be considered for a promotion to the next level.
Essential Duties:
Specific duties include but are not limited to:
Conduct country-specific and cross-country research related to economic development, digital agriculture, food security and poverty reduction, and related topics.
Design and supervise the implementation of household surveys.
Conduct causal impact evaluations using advanced econometric techniques.
Coordinate and lead research projects.
Liaise with donors & senior government stakeholders on policies and projects.
Publish research in peer-reviewed publications.
Communicate research to a broad spectrum of stakeholders (researchers, academic, policy makers, local partners).
Conducting capacity-strengthening activities.
Contributing to the preparation of internal and external program reports and reviews.
Supervising various research support staff and providing professional mentoring to others.
Required Qualifications:
At Associate Research Fellow level – PhD in Economics, Agricultural Economics, Public Policy, or closely related social science field.
Excellent knowledge of Stata.
Demonstrated ability to perform critical analyses of own and others' research.
Demonstrated experience in effective interactions in a multicultural setting with other researchers and with policymakers, donors, and civil society.
Willingness to travel as required.
Excellent written and spoken English communication skills with demonstrated excellence in written and oral presentations.
Experience working in a developing country setting.
At the Research Fellow Level:
3+ years of post-PhD experience relevant to the job and demonstrated fundraising experience.
Excellent publication record in peer-reviewed journals.
Major external recognition within peer professional network due to publications and other leaderships activities.
Demonstrated leadership skills and strong experience building and managing teams.
Preferred Qualifications:
Experience working in Egypt and the Middle East and North Africa.
Advanced knowledge of R, Phyton, Survey CTO.
Experience with impact evaluation methods
Interest in digital agricultural innovations
Physical Demand & Work Environment:
Employee will sit in an upright position for a long period of time with little opportunity to move/stretch.
Employee will lift between 0-10 pounds.
Employee is required to have close visual acuity to perform activity such as: preparing and analyzing data and figures; transcribing; viewing computer terminal; extensive reading.
IFPRI provides research-based policy solutions to sustainably reduce poverty and end hunger and malnutrition. IFPRI's strategic research aims to foster a climate-resilient and sustainable food supply; promote healthy diets and nutrition for all; build inclusive and efficient markets, trade systems, and food industries; transform agricultural and rural economies; and strengthen institutions and governance. Gender is integrated in all the Institute's work. Partnerships, communications, capacity strengthening, and data and knowledge management are essential components to translate IFPRI's research from action to impact. The Institute's regional and country programs play a critical role in responding to demand for food policy research and in delivering holistic support for country-led development. IFPRI collaborates with partners around the world and is a CGIAR Research Center.
IFPRI offers a multicultural, collegial research environment with competitive salary and excellent benefits. IFPRI is an international and equal opportunity organization and believes that the diversity of its staff contributes to excellence. Women and developing country professionals are encouraged to apply.