Associate Research Fellow/Research Fellow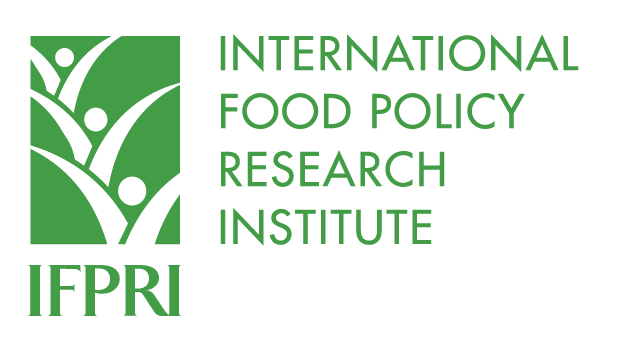 From
Published on

13.06.22
The International Food Policy Research Institute (IFPRI) seeks a qualified candidate to serve as an Associate Research Fellow (ARF) or Research Fellow (RF) for a two-year, renewable appointment in the Poverty, Health and Nutrition Division (PHND). The selected candidate will conduct research examining the effects of interventions designed to increase fruit and vegetable intake on food choices, diets, nutrition, health, and well-being outcomes. This is expected to include work on diet assessment and indicator validation related research in different lifecycle stage age groups, including pregnant women, young children and adolescents. In addition, the candidate will work closely with the team and our implementation partners to identify opportunities for increasing program impact on fruit and vegetable intake and overall diet quality  in low- and middle-income (LMIC) countries along the value chain from production to intake. The candidate will also contribute to fund-raising activities, dissemination of findings, and engagement in target countries to stimulate the uptake of research findings and evidence-based policy making. The candidate will also work on other related research projects, as needed. The position reports to the Director of the Poverty, Health and Nutrition Division at IFPRI Washington.
This position is based at IFPRI headquarters in Washington, DC and will require international travel.
Please note that ARF appointments at IFPRI have a maximum term of three (3) years, inclusive of any approved appointment extensions. After the maximum appointment term, ARFs may be considered for a promotion to the next level.
The final grade level (ARF or RF) for this position will be determined by demonstrated experience and track record of publications.
Essential Duties:
Duties include but are not limited to:
Contribute to the design, implementation and coordination of research on the effectiveness of programs to increase fruit and vegetable intake and improve overall diet quality and subsequently to reduce all forms of of malnutrition and improve health and well-being outcomes among poor populations in low and middle-income countries.

Support the design of program/policy evaluations including, but not limited to, the use of experimental designs for impact evaluations, use of mixed methods for analysis of program impact pathways, and use of cost-effectiveness assessment methods.

Support collaborations with program implementation partners in the design and evaluation of nutrition-sensitive programs.

Support the design and implementation of validation studies on diet quality related indicators and measurement approaches in different lifecycle age groups.

Design and manage survey field work activities (including, but not limited to household surveys, market surveys, collection of data on food environments, informal food sector, and drivers of dietary choices), working closely with senior researchers, local collaborators, and research support staff and liaising with program donors.

Conduct empirical data analysis; prepare technical/donor reports, journal articles, and dissemination materials including blogs and project/policy notes.

Collaborate in writing research proposals to complement existing funds for the research program.

Manage research reporting requirements to funding agencies and to the One CGIAR.

Disseminate research findings to governments, donors, the academic community, and other stakeholders at national, regional, and international levels.

Publish research findings in high impact peer-reviewed journals.

Maintain and coordinate excellent relationships with research program donors and partners.
Required qualifications:
PhD in International Nutrition, Public Health, Health Systems, or closely related fields

Proficiency in quantitative research methods

Experience or training in dietary assessment methods

Prior research on topics related to nutrition and dietary assessment in poor areas of LMICs; familiarity and previous work on the nutrition transition and programs and policies to address multiple forms of malnutrition

Experience working in multi-cultural, multi-disciplinary teams

Demonstrated ability to publish in peer-reviewed journals

Demonstrated ability to effectively design and implement survey data collection

Ability and experience in managing internal and external relationships with project teams, donors, and collaborators

Excellent written and spoken English

Ability to travel extensively.
At the Research Fellow Level:
Excellent publication record in peer-reviewed journals

3+ years of post-PhD experience relevant to the job and demonstrated fundraising experience

Demonstrated leadership skills and experience building and managing teams
  Preferred Qualifications:
Experience with specific issues related to low intake of fruits and vegetables

Familiarity or experience with behavior change communication (or other) approaches to shift dietary practices

Familiarity with food systems related research and analysis in LMICs

Familiarity or experience with qualitative or mixed methods research approaches

Understanding of multi-sectoral program and policy design and implementation, and experience working and engaging with program implementers and policy makers

Capability and interest in capacity strengthening and policy dialogue with international agencies, NGOs and donors

Experience working with researchers from other social and biological sciences

Proficiency or fluency in French, Sinhala, Tamil or Swahili
Apply Here