Associate Research Fellow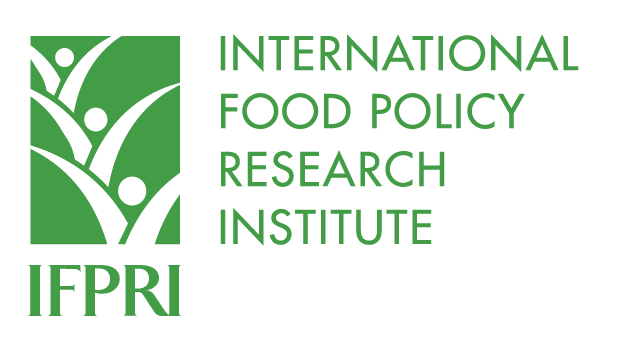 From
Published on

21.04.23
Job Summary:
The International Food Policy Research Institute (IFPRI) seeks an Associate Research Fellow to join an established research team for a two-year, renewable appointment in the Poverty, Gender and Inclusion Unit under the Food and Nutrition Policy (FNP) Department. The selected candidate will conduct mixed-methods (quantitative and qualitative), policy-relevant research focused on women's empowerment and gender equality in low- and lower-middle-income countries. A significant amount of this position will be spent developing women's empowerment metrics and conducting innovative research related to women's empowerment that compliments the team's ongoing work on the project-level Women's Empowerment in Agriculture Index (pro-WEAI) and the Women's Empowerment Metric for National Statistical Systems (WEMNS). They will also support the development of a Global Data Hub for Enabling Gender Transformative Food System Policies ("Gender Data Hub" or GDH) which aims to enable users to link gender indicators and sex-disaggregated data to other aspects of the food system, enabling clear target-setting and systematic monitoring of national food systems policies and action plans. Additionally, the researcher will have the opportunity to work on other gender-related research in the FNPD and across IFPRI on topics related to impact evaluations, social protection, poverty alleviation, social inclusion, resilience to climate change, and maternal and child health and nutrition programs. Researchers are expected to maintain an outstanding publication record and to contribute policy advice and high-quality research communication to governments, implementing partners, donors, and other stakeholders. This position is based at IFPRI headquarters in Washington, D.C., and will require international travel. We will consider requests for this position to be based at one of IFPRI's offices in Bangladesh, India, or Senegal.
Please note that Associate Research Fellow appointments at IFPRI have a maximum term of three (3) years, inclusive of any approved appointment extensions. After the maximum appointment term, Associate Research Fellows are typically considered for promotion to Research Fellow based on peer-reviewed publications and other contributions to projects and the Institute.
Essential Duties:
Specific duties include but are not limited to:
Conduct innovative quantitative and qualitative research on women's empowerment and gender as it relates to agriculture, climate change, natural resource management, or rural livelihoods in low- or middle-income countries.

Contribute to the team's work on developing and supporting the use of innovative women's empowerment metrics. 

Contribute to designing and implementing impact evaluation studies that support the Unit's research agenda.

Manage quantitative and qualitative data collection activities, working closely with senior researchers, local collaborators, and research support staff and liaising with program implementing partners and donors.

Develop training materials and conduct capacity strengthening activities with partners and other stakeholders.

Oversee and mentor junior research staff in data collection, data analysis, and other research activities.

Communicate research findings to policymakers, donors, implementing partners, and the academic community at national, regional, and international levels.

Maintain relationships with research programs' implementing partners, donors, and other stakeholders. 
Required Qualifications:
PhD in Sociology, Rural Sociology, Development Studies, Geography, Public Policy, Gender Studies, Economics, or other related field

Prior research on gender or women's empowerment in the context of agriculture, climate change, natural resource management, or rural livelihoods in low- or middle-income countries 

Demonstrated training in and experience conducting quantitative research, with specific skills that may include study design, fieldwork, training of enumerators, data analysis, and writing and publication of results.

Demonstrated training in and experience conducting qualitative research, with specific skills that may include study design, fieldwork, data analysis, and writing and publication of results, especially as part of large mixed-methods studies.

A record of – or good prospects for – publication of high-quality original research in peer-reviewed journals

Experience working in multicultural teams

Excellent communication skills in written and spoken English

Willingness to travel and work in low- and lower-middle-income countries 
Preferred Qualifications:
Demonstrated ability to effectively design and implement survey data collection and/or qualitative studies with multiple modes of data collection in low- and lower-middle-income countries, especially in Africa or South Asia.

Experience working on impact evaluations

Excellent knowledge of Stata

Excellent knowledge of a qualitative data analysis package (e.g., NVivo, MAXQDA, ATLAS.ti)

Expertise using psychometric methods

Knowledge of R

Ability and experience in managing internal and external relationships with project teams, donors, and collaborators

Experience working on interdisciplinary teams and/or significant coursework outside their primary discipline of study

Fluency in a language, other than English, commonly spoken in South Asia, sub-Saharan Africa, or Latin America (e.g., Bangla, Hindi, French, Swahili, Spanish).
 Physical Demand & Work environment:
Employee will sit in an upright position for a long period of time.

Employee will lift between 0-10 pounds.

Employee is required to have close visual acuity to perform activities such as: preparing and analyzing data and figures; transcribing; viewing computer terminal; extensive reading.
IFPRI provides research-based policy solutions to sustainably reduce poverty and end hunger and malnutrition. IFPRI's strategic research aims to foster a climate-resilient and sustainable food supply; promote healthy diets and nutrition for all; build inclusive and efficient markets, trade systems, and food industries; transform agricultural and rural economies; and strengthen institutions and governance. Gender is integrated in all the Institute's work. Partnerships, communications, capacity strengthening, and data and knowledge management are essential components to translate IFPRI's research from action to impact. The Institute's regional and country programs play a critical role in responding to demand for food policy research and in delivering holistic support for country-led development. IFPRI collaborates with partners around the world and is a CGIAR Research Center.
IFPRI offers a multicultural, collegial research environment with competitive salary and excellent benefits. IFPRI is an international and equal opportunity organization and believes that the diversity of its staff contributes to excellence. Women and developing country professionals are encouraged to apply.
IFPRI Washington D.C has a hybrid work environment that allows staff members a minimum of two days in-office work and three days remote work.
TO APPLY CLICK HERE