AfricaRice: Senior Research Assistant – Data Science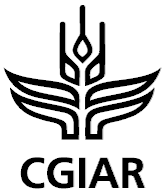 From

AfricaRice

Published on

12.12.22
JOB ANNOUNCEMENT
Senior Research Assistant – Data Science
Ref: GSS/07/BIOV-CIAT/2022/45
The Africa Rice Center (AfricaRice) is seeking on the behalf of "Alliance of Bioversity Internationaland CIAT"
a qualified Senior Research Assistant – Data Science who will be based in Dakar, Senegal. He/she will
work under the supervision of the program Leader.
About "Alliance Bioversity-CIAT"
The Alliance of Bioversity International and CIAT (www.bioversityinternational.org) provide research-based
solutions that harness agricultural biodiversity and sustainably and transform food systems to improve
people's lives. The Alliance's solutions address the global crises of malnutrition, climate change, biodiversity
loss and environmental degradation. Through new partnerships, the Alliance generates evidence and integrates innovations to transform food
systems and landscapes to sustain the planet, promote prosperity and feed people.
The Alliance is part of the CGIAR (www.cgiar.org), a global research partnership for a food-securefuture.
CGIAR is dedicated to reducing poverty, enhancing food and nutrition security, and improving natural
resources.
Job purpose
The Alliance Climate Action team is looking for a motivated and high-performing Data Science – Senior
Research Assistant to work with the Climate Security Focus team. The Data Science – Senior Research
Associate will support the development of the Climate Security Observatory and will implement spatial analyses
(using GIS, remote sensing, etc) to understand the relationships between conflict, climate, and peace. The
incumbent will support the development of innovative and high-quality analytical solutions to help understand
how climate acts as a trigger of conflict, and how agricultural adaptation solutions can help avoid crises and
conflict. The Climate Security and Data Science teams cover a wide range of topics including climate and crop
modelling, geographic information science, social science, economics and finance, agronomy, environmental
science amongst others. We work with a wide range of global, regional, national, and local partners to implement
projects that support policymaking around climate security, build the capacities of countries and farming
communities to respond to climate variability and climate change, improve governance and reduce social
tensions, and scale sustainable agricultural practices and food system technologies.
Position responsibilities
Under the supervision of the program Leader, the Senior Research Assistant – Data Science will conduct
activities with specific tasks that include, but are not limited to:
• Implement analyses that use data science to understand and map the relationships between climate,
conflict, and peace, with a geographically explicit focus. These analyses will tap into large databases
of climate, agriculture, and conflict, and use innovative methodologies to explore this complex
problem.
• Use analytical skills to support the implementation of national and local-level analyses that feed into
the Climate Security Observatory. This will include agriculture and conflict risk analysis, and modelbased climate impact and adaptation assessments in the areas (countries, regions) of interest to the
Alliance and its partners.
• Automate and document analytical routines and contribute to capacity development of partners as
needed.
• Contribute to the writing of high-quality technical notes, project reports, and if of interest also peerreviewed publications.
• Work collaboratively with the rest of the Climate Security team to develop a deep understanding of
the relationships between climate and conflict. The team uses a wide array of approaches spanning
the social and natural sciences, and the challenge is to integrate data science approaches with other
approaches used by the team.
• Stay up to date with the most recent literature on spatial data science, climate and conflict, climate
impacts, adaptation, sustainable agriculture, food systems modelling, and climate risk assessment.
• Contribute to project proposal writing and bilateral fundraising
• Ensuring that risks management are considered in the delivery of the assigned duties and
responsibilities
• Other tasks as assigned as relevant to expertise and ongoing or future projects.
Qualifications/Selection Criteria
Education: Hold a Master of Science (MSc) MSc degree in agricultural science, data science, environmental
science, geography, with an understanding of climate-related risks, climate impacts, and adaptation in
agriculture, and an interest in modelling complex problems.
Work experience and key competencies required:
• At least five (5) years of relevant work experience in a closely related field
• Experience working with conflict/peace is a plus.
• Proven experience with spatial analysis, and handling of large geospatial datasets using R and/or
Python is a must.
• Strong familiarity and experience working with large geospatial climate datasets including climate
model outputs (e.g., CMIP5/6), historical climate data (e.g., station data, CHIRPS, CHIRTS), and
agricultural datasets such as crop yield data, soils data, etc.
• Experience in the use of remote sensing data is a plus.
• Specific experience with machine learning approaches, and spatial statistics is a requirement, as is
experience handling large databases for modelling and data analysis.
• Past experience in international agricultural research would be a plus.
• Excellent/proven French writing skills. Other languages (e.g., Spanish, English, local languages) would
be a plus.
• Experience working on collaborative projects as part of an international team.
Terms and Conditions
• This is a regional recruited position.
• AfricaRice provides an attractive salary and benefits package and a collegial and gender-sensitive
work environment.
• The project ends on 31 December 2024 with the possibility for renewal based on performance and
availability of funding.
How to apply
1. To apply, click on the following link:
http://eservices.africarice.org/application/index.php
2. Create an account if you are a new user, if not log on with your credentials to accessactive
vacancies
3. Select "Senior Research Assistant – Data Science"
4. Follow the step-by-step application procedure.
Only online applications will be considered (If you encounter any technical issue on thecareer
site during your application, or you are prevented to proceed with your application until its
final completion: Please kindly revert to us along with the screenshot of the issue through
this email: africariceHR@cgiar.org). Applications are not allowed through this email.
Not later 27 December 2022
AfricaRice promotes equal opportunities and believes that the diversity of its staff contributes toexcellence.
We thank all candidates but remember that only shortlisted candidates will be contacted. For more
information on AfricaRice, please visit our website at: www.AfricaRice.org