AfricaRice: Research Assistant - Agronomy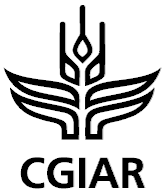 From

AfricaRice

Published on

13.06.22
JOB ANNOUNCEMENT
Research Assistant – Agronomy
Ref: GSS/06/DR4D/2022/11
The Africa Rice Center (AfricaRice) is seeking a highly qualified Research Assistant – Agronomy
who will be based at AfricaRice's research station in Antananarivo, Madagascar. S/He will work under the supervision of the Senior Extension Agronomist
About AfricaRice
The Africa Rice Center (AfricaRice) is a leading pan-African rice research organization committed to improving livelihoods in Africa through strong science and effective partnerships. AfricaRice is a CGIAR Research Center. It is also an intergovernmental association of 28 African member countries, with headquarters in Côte d'Ivoire
Position purpose
The Research Assistant- Agronomy will attend to all activities related to Agronomy at AfricaRice.
S/He is part of a multi-disciplinary research team working to sustain and improve the productivity of rice-based systems in Africa in line with AfricaRice's mission and mandate
Position responsibilities
Under the supervision of the Senior Extension Agronomist, the Research Assistant – agronomy will undertake activities with specific tasks that include, but are not limited to:
• Supervising/monitoring crop diversification and mechanization research activities in the rice sector development hubs in Madagascar and the larger East and Southern Africa (ESA) region;
• Establishment and supervision of on-station and on-farm experiments in the rice hubs of Madagascar and the larger ESA region;
• Conducting field meetings, workshops in collaboration with research partners;
• Conduct periodic training to farmers, national research and extension staff on research methodologies and good agricultural practices;
• Ensuring risks are considered in the delivery of the assigned duties and responsibilities
• Collection and management of research data and statistical analysis of the data;
• Contribute to preparation of presentations, writing up of technical reports and other scientific publications in English;
• Carry out any other professional duties as needs arise within the Center
Qualifications/Selection Criteria
Education: Master's degree or equivalent in agronomy, soil science or any closely related field.
Work experience and key competencies required:
• Experience in working with a range of stakeholders such as farmers, scientists, public and private partners and NGOs, is preferred.
• Experience in farm surveys, conducting on-farm research trials preferably with rice.
• Knowledge on rice agronomy and rice-based cropping systems.
• Fluency in English, French and Malagasy.
• Ability to work under pressure and work experience in rice fields.
• Interpersonal skills
Languages
• The candidate should be able to communicate fluently (orally and in writing) in English or French and have a good working knowledge of the other language. A working knowledge
of local languages spoken will be an asset
Terms and Conditions
• This is a regionally recruited position.
• AfricaRice provides an attractive salary and benefits package and a collegial and gender sensitive work environment.
• The initial appointment runs until February 2025 with the possibility for renewal based on performance and availability of funding.
How to apply
1. To apply, click on the following link:
http://eservices.africarice.org/application/index.php
2. Create an account if you are a new user, if not log on with your credentials to access active vacancies
3. Select "Research Assistant – Agronomy"
4. Follow the step by step application procedure.
Only online applications will be considered (If you encounter any technical issue on the career site during your application, or you are prevented to proceed with your
application until its final completion: Please kindly revert to us along with the screenshot of the issue through this email: africariceHR@cgiar.org ).
Applications are not allowed through this email.
Not later than 25 June 2022
AfricaRice promotes equal opportunities and believes that the diversity of its staff contributes to excellence. We thank all candidates, but only shortlisted candidates will be contacted. For more information on AfricaRice, please visit our website at: www.AfricaRice.org