AfricaRice : Request for proposal for the seed dryer equipment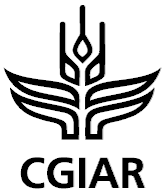 From

AfricaRice

Published on

05.10.21
AfricaRice : Request for proposal for the seed dryer equipment – CORIS Project
AfricaRice received a grant from GIZ through CORIS project for improving AfricaRice seed production programs. This grant is mainly to cope with the Covid – 19 impact on rice production
In this regard, AfricaRice is looking for a company capable to supply and install a seed dryer and provide training to the end users.
More Information (Document and Links) 
For more information go to:  http://www.africarice.org/
You can also obtain information by clicking on document below:
CORIS SEED DRYER Invitation to Bid
CORIS SEED DRYER Specifications and Instruction
Deadline for submitting bids: 14 Octobre 2021 at 04:00 pm Abidjan Local
Bids for the seed dryer must be submitted electronically at the following email address: A.Quotation@cgiar.org 
The subject of the mail to be RFP: CORIS/PSU/DF/SEED-DRYER/2021/015
For any request for clarification, pls contact A.Quotation@cgiar.org
AfricaRice will reject late proposals. Bidders will be advised, in due course, of the results of the evaluation of the proposals.