AfricaRice : Request for proposal for flyers printing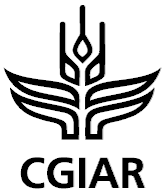 From

AfricaRice

Published on

16.11.21
AfricaRice : RFP to hire a Transit Company:
Ref: PSU/DFCS/Transit/2/12/2021
Africa Rice Center (AfricaRice) is a leading pan-African rice research organization committed to improving livelihoods in Africa through strong science and effective partnerships.
AfricaRice received a grant from GIZ through CORIS project for improving AfricaRice seed production programs. This grant is mainly to cope with the Covid – 19 impact on rice production
In this regard, AfricaRice is looking for a company capable to print and deliver flyers.
Bids for the flyers printing must be submitted electronically at the following email address: A.Quotation@cgiar.org .
The deadline for submission of bids is 2nd December 2021 at 12:00 am. Abidjan, Cote d'Ivoire, Local Time. Details of the call is attached to this invitation letter
The subject of the mail should be clearly marked as follow: FQ/PSU/DFCS/AfricaRiceFlyers/2/12/2021
AfricaRice will reject late proposals. Bidders will be advised, in due course, of the results of the evaluation of the proposals.
More Information (Document and Links) 
For more information go to:  http://www.africarice.org/
You can also obtain information by clicking on document below:
RFP Flyers November 2021 – Extension