AfricaRice: Head of Accounting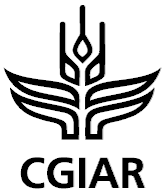 From

AfricaRice

Published on

25.09.20
Head of Accounting
Ref: IRS/PS/DFCS/2020/25
The Africa Rice Centre (AfricaRice) is seeking a highly qualified Head of Accounting who will be based
at the AfricaRice Head Office in Abidjan Côte d'Ivoire.
About AfricaRice
The Africa Rice Center (AfricaRice) is a leading pan-African rice research organization committed to improving livelihoods in Africa through strong science and effective partnerships. AfricaRice is a CGIAR Research Center. It is also an intergovernmental association of 28 African member countries, with headquarters in Côte d'Ivoire.
Job purpose
Under the Leadership and supervision of the Director Finance and Corporate Services, the Head of Accounting is responsible for efficient functioning of General Accounting, treasury, inventory, Fixed Assets management, Stations Accounting, Year End closing and Supporting of Annual External Audit activities of the Center.
Responsibilities
The Head of Accounting is responsible for providing high level professional support to the Director of Finance and Corporate Services in order to ensure the integrity and custodian ship of all accounting, treasury, inventory and asset management functions of the Centre. S/He is responsible for the efficient functioning of the Accounting unit, at both AfricaRice headquarters and the all field stations (Outstations) under the leadership of the Director of Finance and Corporate Services.
The Head of Accounting will conduct activities with specific tasks that include, but are not limited to:
• All Treasury functions, relating to headquarters and all the Outstations;
• Accounting operations, relating to headquarters and all the Outstations;
• In collaboration with other AfricaRice Units and Outstations, facilitate the timely closing of monthly accounts, with any appropriate financial analysis and financial reporting as may be required by AfricaRice Management;
• Actively participate and coordinate with the External Auditors on the timely completion of the yearly audit and assist in the provision of responses to Management letters in collaboration with all affected units. This will include any special project audits as may be required by the donors;
• Ensure continuous development and strengthening of appropriate internal control mechanisms to ensure the integrity and effective management of the operations of the Accounting Unit, including the accounting activities in Outstation offices;
• Assist in organizing, training and development of AfricaRice Accounting Unit staff at headquarters and the representatives based in Outstations in order to ensure that they are able to operate effectively in their particular areas of responsibilities
• Continuously review and develop financial procedures and guidelines for proper functioning of all financial operations. In this regard to assist in the development, review and update of appropriate
Accounting/Finance Procedures Manuals for use both at Headquarters and at all Outstations;
• Undertake any other duties as the Director of Finance and Corporate Services may require.
Qualifications/Selection Criteria
Education: Master's degree in Accounting or Finance and fully qualified accounting professional (CA, ACCA, CPA, CMA or equivalent) will be preferred
Work Experience:
• Minimum of five years of progressive experience in accounting or financial management or related fields
• Experience of the international not-for-profit sector
• Experience in managing project‐based accounting systems
• Experience in preparation of final accounts.
• Experience living and/or working in a developing country. Prior experience in team management and motivation and strong organization skills
• Knowledge and experience of working in the Enterprise Resource Planification (ERP) environment, preferably; Agresso Business World, Oracle, SAP is required
Key Competencies Required
• Ability to use multi‐module Financial Accounting software and have a high proficiency in use of Ms Excel, Access, Word and other standard software.
• Ability to work in a multicultural team and under pressure.
• Ability to motivate and manage staff. High integrity and openness combined with commitment to good governance.
• Excellent communication skills, orally and written, including the ability to make persuasive presentations.
Language
The candidate should communicate fluently (orally and in writing) in English or French with a good working knowledge of the other language.
Terms and Conditions
• This is an internationally recruited position
• AfricaRice provides an attractive international salary and benefits package and a collegial and gender‐sensitive working environment.
• The initial appointment is for three years with the possibility for renewal based on performance and availability of funding.
How to apply
• Only online applications will be considered (If you encounter any technical issue on the career site during your application, or you are prevented to proceed with your application until its final completion: Please kindly revert to us along with the screenshot of the issue through this email: africariceHR@cgiar.org).Applications are not allowed through this email.
• Only shortlisted candidates will be contacted.
To Apply click on this following link: http://eservices.africarice.org/application/index.php  and follow these
below instructions:
1. Create an account if you are a new user, if not log on with your credentials to access your account
2. Register with your personal details
3. Select "Head of Accounting"
4. Follow the step by step application procedure.
Not later than 9 October, 2020.
AfricaRice promotes equal opportunities and believes that the diversity of its staff contributes to excellence.
We thank all candidates but remember that only shortlisted candidates will be contacted. For more
information on AfricaRice, please visit our website at: www.AfricaRice.org