AfricaRice: Financial Control and Compliance Analyst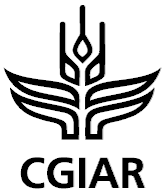 From

AfricaRice

Published on

31.01.23
JOB ANNOUNCEMENT
Financial Control and Compliance Analyst
Ref: GSS/9/DFCS/2023/01
The Africa Rice Center (AfricaRice) is seeking a highly qualified Financial Control and Compliance
Analyst who will be based at AfricaRice Head Office in Cocody, Abidjan – Côte d'Ivoire. S/He will
work under the supervision of the Director of Finance and Corporate Services.
About AfricaRice
The Africa Rice Center (AfricaRice) is a leading pan-African rice research organization committed
to improving livelihoods in Africa through strong science and effective partnerships. AfricaRice is
a CGIAR Research Center. It is also an intergovernmental association of 28 African member
countries, with headquarters in Côte d'Ivoire.
Position purpose
The Financial Control and Compliance Analyst is the main second line of defense role within the
Center's structure, linking the 'first line' activity (Financial Control) with third line (Internal Audit).
It will monitor the effectiveness of financial controls, using corporate frameworks; to monitor
risk levels and take corrective action where this is required. It will also act as the first point of
contact within the center for counter-fraud activity and will participate in and lead investigations
as needed. The role holder is accountable for recommending appropriate action to the Director
of Finance and Corporate Services/EMC.
Position responsibilities
Under the supervision of the Director of Finance and Corporate Services, the Financial Control
and Compliance Analyst will undertake activities with specific tasks that include, but are not
limited to:
• Act as the Center of Excellence to Implement and maintain an adequate internal control
framework (ICF) over financial reporting based on COSO (or similar frameworks) and
documents this output into an Internal Control Manual. Will recommend to process
owners appropriate controls split in preventative, detective and monitoring controls as
part of the combined assurance model.
• Coordinate with process owners to maintain adequate and up-to-date process narratives
and flowcharts.
• Review periodically Segregation of Duties matrices and propose mitigation actions for
emerging conflicts.
• Periodical testing of control design deficiencies and control operating effectiveness and
report findings and recommendations in a deficiency-reporting tool (DRT) as second line
of defense.
• Monitors financial compliance to donor grants and makes recommendation for process
improvements.
• Implement, and ensure compliance with, Counter Fraud management strategy, including
leading on investigations and counter fraud activities
• Maintain strong and effective working relationships with all areas of Risk Management.
• Schedule regular meetings with leadership team in order to ensure a planned and
systematic approach to identify, prioritise and assess appropriate compliance related
activities.
• Reviews and coordinates follow up of Internal and External Audit observations.
• Coordinates Donor Project (External) Audits globally with all programs and corporate
service units.
• Other duties as instructed by the supervisor.
• Responsible for Risk Management processes in his/her area of operations.
Qualifications/Selection Criteria
Education: have minimum studies at Master's degree in Finance, Accounting or Auditing or
similar areas; CPA or CIA qualification is a preference.
Work experience and key competencies required:
• Minimum 5 years of experience in accounting and/or auditing.
• Experience in implementing and maintenance of internal control framework, and advanced
knowledge and experience with COSO (or similar models).
• Advanced knowledge of relevant administrative and/or operating protocols and policies of the
function.
• Advanced level in English language and working knowledge of French.
• Excellent drafting, report writing and communication skills. Ability to summarize required large
amounts of information.
• The candidate must exhibit sense of urgency and commitment to his responsibilities and
deadlines.
• The selected candidate must exhibit the following competencies: Time Management,
Communication, Problem-Solving, Multicultural Awareness.
Languages
• The candidate should be able to communicate fluently (orally and in writing) in English or
French and have a good working knowledge of the other language.
Terms and Conditions
• This is a regionally recruited position.
• AfricaRice provides an attractive salary and benefits package and a collegial and gendersensitive work environment.
• The initial appointment is for two (2) years with the possibility for renewal based on
performance and availability of funding.
How to apply
1. To apply, click on the following link:
http://eservices.africarice.org/application/index.php
2. Create an account if you are a new user, if not log on with your credentials to access
active vacancies
3. Select "Financial Control and Compliance Analyst"
4. Follow the step by step application procedure.
Only online applications will be considered (If you encounter any technical issue on the
career site during your application, or you are prevented to proceed with your
application until its final completion: Please kindly revert to us along with the
screenshot of the issue through this email: africariceHR@cgiar.org ).
Applications are not allowed through this email.
Not later than February 14th, 2023
AfricaRice promotes equal opportunities and believes that the diversity of its staff contributes to
excellence. We thank all candidates, but only shortlisted candidates will be contacted. For more
information on AfricaRice, please visit our website at: www.AfricaRice.org