AfricaRice : Farm Manager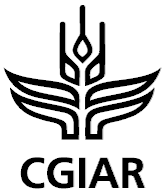 From

AfricaRice

Published on

18.08.22
JOB ANNOUNCEMENT
Farm Manager
Ref: GSS/06/DR4D/2022/26
The Africa Rice Center (AfricaRice) is seeking a highly qualified Farm Manager who will be based at AfricaRice's research station in Saint-Louis, Senegal. S/He will work under the supervision of Regional Representative of Sahel Station.
About AfricaRice
The Africa Rice Center (AfricaRice) is a leading pan-African rice research organization committed to improving livelihoods in Africa through strong science and effective partnerships. AfricaRice is a CGIAR Research Center. It is also an intergovernmental association of 28 African member countries, with headquarters in Côte d'Ivoire.
Position purpose
The Farm Manager will be responsible for the Management of Research farm operations, development and provision of all necessary support facilities for crop research.
Position responsibilities
Under the supervision of the Head of the station, the Farm Manager will undertake activities with specific tasks that include, but are not limited to:
• Manage the AfricaRice research Farms and provide the necessary support facilities for crop research
• Forecast and plan all labor and machinery requirements for the farm operations to be undertaken for proper raising of crops, namely land preparation, planting, cultivation, weeding, fertilizing, etc.
• Responsible for all labor recruitment, time keeping and records.
• Undertake on-the-job training of farm personnel for purposes of improving quality of operations all the time
• Ensure, through regular physical checks, the maintenance of accurate and up-to-date farm records
• Be thoroughly conversant with all types of machinery used on the farm, their operations, setting, calibration and maintenance
• Develop databases and records on all farm activities, structures, inputs, crop rotations and plot history
• Develop staff requirement with job descriptions that will undertake research farm
operations and development functions professionally.
• Establish and implement research farm operations and development procedures that will guide the functioning of the unit;
• Develop the annual budget for the Farm Management Unit.
• Record all weather data and production of data reports.
• Prepare regular reports for the HOS covering all activities under Farm operations to
facilitate monitoring, evaluation and control
• Undertake any other job-related assignments
• Ensuring risks are considered in the delivery of the assigned duties and responsibilities
Qualifications/Selection Criteria
Education: Holding a master's degree in agricultural farm management, engineering or equivalent.
Work experience and key competencies required:
• At least 5 years practical experience as a research farm manager, machinery specialist or agronomist.
• Good knowledge of computer database programs and repair workshop management
programs.
• Ability to work under pressure and in a multicultural environment
• Strong creative, strategic and interpersonal skills
• Strong self-motivation and commitment to teamwork and collegiality
• Strong oral and written communication skills
Languages
• The candidate should be able to communicate fluently (orally and in writing) in English or French and have a good working knowledge of the other language. A working knowledge of local languages spoken will be an asset.
Terms and Conditions
• This is a regionally recruited position.
• AfricaRice provides an attractive salary and benefits package and a collegial and gender sensitive work environment.
• The initial appointment runs until December 2022 with the possibility for renewal based on performance and availability of funding.
How to apply
1. To apply, click on the following link:
http://eservices.africarice.org/application/index.php
2. Create an account if you are a new user, if not log on with your credentials to access
active vacancies
3. Select "Farm Manager"
4. Follow the step-by-step application procedure.
Only online applications will be considered (If you encounter any technical issue on the career site during your application, or you are prevented to proceed with your
application until its final completion: Please kindly revert to us along with the
screenshot of the issue through this email: africariceHR@cgiar.org). Applications are
not allowed through this email.
Not later than 1 September 2022
AfricaRice promotes equal opportunities and believes that the diversity of its staff contributes to excellence. We thank all candidates, but only shortlisted candidates will be contacted. For more information on AfricaRice, please visit our website at: www.AfricaRice.org