AfricaRice: CORIS Project Assistant-Partner Relations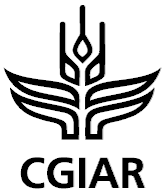 From

AfricaRice

Published on

16.10.20
CORIS Project Assistant-Partner Relations
Ref: GSS/06/DR4D/2020/35
The Africa Rice Center (AfricaRice) is seeking a highly qualified Project Assistant-Partner Relations who will be
based at the AfricaRice Headquarters in Abidjan Côte d'Ivoire.
About AfricaRice
The Africa Rice Center (AfricaRice) is a leading pan-African rice research organization committed to improving
livelihoods in Africa through strong science and effective partnerships. AfricaRice is a CGIAR Research Center. It is
also an intergovernmental association of 28 African member countries, with headquarters in Côte d'Ivoire.
Job purpose
Under the Leadership and supervision of the CORIS (COVID 19 Response Rice Seed) Project Coordinator, the
Project Assistant-Partner Relations will assure the availability of certified rice seed in Benin, Burkina Faso, Côte
d'Ivoire, Mali and Nigeria and support the project Coordinator.
Responsibilities
The CORIS Project Assistant is responsible to assure the communication with project partners of CORIS support
the project partners support the project Coordinator with a focus on communication and management. S/He will
conduct activities with specific tasks that include, but are not limited to:
• Oversee the controlling of the seed production (breeder, foundation, certified seed) related to CORIS
Project
• Identify best practice, report it and integrate it at project level
• Identify challenges in the seed production and provide information if possible, solutions or propositions
• Support partner companies and partner structures
• Support AfricaRice consultants in the respective countries in controlling of the seed production
• Support the Project Coordinator in communication with Project partners in 5 countries
• Support the Project Coordinator in coordinating activities with the project consultants in 5 countries
• Write internal progress reports
• Write progress reports for donors
REQUIRED QUALIFICATIONS AND EXPERIENCE
Qualifications/Selection Criteria
Education: Master's Degree or equivalent in Agriculture or related fields.
Work Experience and key Competencies Required
• At least 2 years of relevant experience in Project Assistance
• Experience in the rice or seed production sector
• Hands on mentality
Language
The candidate should communicate fluently (orally and in writing) in English or French with a good working
knowledge of the other language.
Terms and Conditions
• This is a regional recruited position
• AfricaRice provides an attractive international salary and benefits package and a collegial and
gender‐sensitive working environment.
• The initial appointment is for one year's and five Months with the possibility for renewal based on
performance and availability of funding.
How to apply
• Only online applications will be considered (If you encounter any technical issue on the career site
during your application, or you are prevented to proceed with your application until its final
completion: Please kindly revert to us along with the screenshot of the issue through this email:
africariceHR@cgiar.org). Applications are not allowed through this email.
• Only shortlisted candidates will be contacted.
To Apply click on this following link: http://eservices.africarice.org/application/index.php and follow these below
instructions:
1. Create an account if you are a new user, if not log on with your credentials to access your account
2. Register with your personal details
3. Select "CORIS Project Assistant-Partner Management"
4. Follow the step by step application procedure.
Not later than 29 October 2020.
AfricaRice promotes equal opportunities and believes that the diversity of its staff contributes to excellence. We thank
all candidates but remember that only shortlisted candidates will be contacted. For more information on AfricaRice,
please visit our website at: www.AfricaRice.org