AfricaRice - Administrative and Finance Officer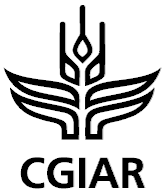 From

AfricaRice

Published on

29.10.21
JOB ANNOUNCEMENT
Administrative and Finance Officer
Ref: GSS/5/DFCS/2021/15
The Africa Rice Center (AfricaRice) is looking for a highly qualified Administrative and Finance Officer to be based in Amobvombe station in AfricaRice, Madagascar. He /she will work under the supervision of the
Head Administration and Finance in Madagascar.
About AfricaRice
The Africa Rice Center (AfricaRice) is a leading pan-African rice research organization committed to improving livelihoods in Africa through strong science and effective partnerships. AfricaRice is a CGIAR
Research Center. It is also an intergovernmental association of 28 African member countries, with headquarters in Côte d'Ivoire.
Position Responsibilities
Under the supervision of Finance Manager, the administrative and finance officer will perform these below activities, but are not limited to:
Finance
• Manage the financial operations of the country office and ensure timely delivery of financial reports, including cash and bank management, payroll, ledgers and other aspects of the country's financial management.
• Lead the delivery of financial information, timely month end close, and maintaining all financial records for projects implemented in the country office.
• Manage and examine, or analyse accounting records, financial statements, or other financial reports to assess accuracy, completeness, and conformance to reporting and procedural standards.
• Liaise with the Projects Finance Specialists in the monitoring and review of partners reports.
• Manage financial controls, analyse office and project budgets, and make recommendations on
budget expenditures. Monitor the expenditures to ensure that program funds are utilized appropriately by the close of the fiscal year.
• Support the Country Manager and Project Managers, in coordination with the Project Finance Specialist, with project budget monitoring and review.
• Ensure that all financial reporting is completed on time.
• Oversee the country statutory annual audits.
• Head the administration portfolio of the country office.
• Supervise the Finance team in the country office, monitoring and review of reports for the partners and neighbouring countries where CIP does not have presence.
Administration
• Oversee the insurances, contracting and administrating services in according to the Center's standards and policies.
• Supervise the country legal and statutory compliance.
• Manage taxes owed and prepare tax returns, ensuring compliance with payment, reporting or other tax requirements.
• Manage fixed assets of the Center, review and support the preparation of inventories.
• Oversee procurement of goods and services.
• Coordinate IT issues with headquarters, serving as IT Key user.
People (HR)
• As an Operations Business Partner, ensure HR solutions and to maximize service delivery in according to CIP's policies and procedures.
• In coordination with Regional HR Manager, advice and support staff and managers on all aspects of employee relations (from Recruitment to Departure) and help them to interpret and apply HR policies
and practices in day to day work.
• Be accountable for the compliance of the National and International Health & Safety laws, regulations and standards.
• Oversee payroll administration and maintain detailed records and documentation of payroll functions for audit purposes, in accordance with legal requirements
• Prepare reports and provide recommendations to monitor significant trends (i.e. Inflation), emerging opportunities and challenges in the areas of responsibility.
• Maintain staffing data up to date & prepare periodical HR reports & records, in accordance to the requirements of the organization.
• Manage the orientations programs for NRS/ GRS staff to contribute with the sharing of key organizational information that will help them to make a smooth transition to their new role.
Qualifications /Selection Criteria
Education: MSc/MS, MA in Administration, Project Management, Finance or Public Services.
Knowledge and Key Competencies:
• Proficiency in MS Office, especially in Excel.
• Accounting software packages (ERP Preferable)
• At least six years' experience performing similar functions, preferably in an environment of international organizations or NGOs.
• Experience in management and administration of annual budgets, handing payroll and taxes
• Knowledge and experience performing accounting, treasury and banking transactions.
• Knowledge in local tax regulations and labor law.
• Knowledge in Budget management
• Analytical thinking
• Planning and organization
• Accountability
• Teamwork
• Integrity
Language
The candidate should communicate fluently (oral and writing – mandatory) in English and have a good working knowledge in French and should also speak Malagasy.
Terms and conditions
• This is a local recruited position.
• AfricaRice provides an attractive salary and benefits package and a collegial and gender-sensitive working environment.
• The initial appointment is for one (1) year with renewal of contract possibility based on performance and availability of funding.
How to apply
• Only online applications will be considered (If you encounter any technical issue on the career site during your application, or you are prevented to proceed with your application until its final completion: Please kindly revert to us along with the screenshot of the issue through this email:
africariceHR@cgiar.org). Applications are not allowed through this email.
• Only shortlisted candidates will be contacted.
To Apply click on this following link: http://eservices.africarice.org/application/index.php and follow these
below instructions:
1.Create an account if you are a new user, if not log on with your credentials to access active vacancies
2.Select "Administrative and Finance Officer"
3.Follow the step-by-step application procedure.
Not later than 06 November 2021
AfricaRice promotes equal opportunities and believes that the diversity of its staff contributes to excellence. We thank all candidates, but remember that only shortlisted candidates will be contacted.
For more information on AfricaRice, please visit our website at: www.AfricaRice.org