Administrative Student Assistant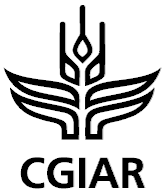 We are looking for an Administrative Student Assistant to support the CGIAR Research Program on Climate Change, Agriculture and Food Security (CCAFS) in its endeavor to be an honest broker in the international climate debate and in its goal of reducing poverty and malnutrition among millions of families in developing countries.
CCAFS is led by the International Centre for Tropical Agriculture (CIAT) and hosted by Wageningen University & Research. CCAFS brings together the world's best researchers in agricultural science, development research, climate science, and Earth System science, to identify and address the most important interactions, synergies and tradeoffs between climate change, agriculture and food security.
The student assistant will be part of the small Program Management Unit team, providing support to and working closely with the CCAFS Head of Partnerships & Outreach and Project Administrator, and other members of the team as necessary.
The student assistant will be responsible for the following tasks:
Travel bookings and itineraries
Meeting preparations for meetings at WUR and videolink
Assist with Core Team and Independent Science Committee meetings and various tasks related to the two groups
Prepare presentations in PowerPoint
Calendar of events, planning and reporting
Assist with information, etc., related to donor and partner relations
Occasional research tasks
Occasional communications tasks
Other tasks as needed
The ideal candidate will have the following competencies and experience:
Excellent English language abilities, especially writing and editing
Ability to work systematically and independently
Detail-oriented
Flexibility to change directions as needed and ability to manage several parallel tasks with tight deadlines
Prerequisites:
Current enrollment in a Bachelor or Masters program at a university in the Netherlands
An interest in climate change, agriculture and/or international development is an asset but not a prerequisite. We offer a unique opportunity to work with – and learn about managing and communicating – high level international research in a challenging and engaging environment.
Terms of employment, working hours:
Start date: as soon as possible
Working hours: 15-20 hours per week
Location: CCAFS office at Wageningen University & Research.
To be able to work as a student assistant in the Netherlands, the student needs to prove that he or she is registered at a Dutch university and has a residence and work permit in the Netherlands.
How to apply:
Applications must be received before midnight on August 5th 2018. Interviews will take place in the week commencing August 13th.
Applications should include a cover letter of no more than 1 page and CV of no more than 2 pages and should be sent to a.friis@cgiar.org, copied to ccafs@cgiar.org. Please do not send queries about the role.