Administration and Communications Coordinator of the CGIAR System Advisory Services Shared Secretariat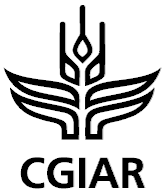 From
Published on

07.03.19
Position: Administration and Communications Coordinator of the CGIAR System Advisory Services Shared Secretariat
Grade: Bioversity International Level 5 (UN equivalent G5)
Duty Station: Rome, Italy
Closing date for applications: 25 March 2019
Employment Opportunity
We are looking for an experienced office administrator with excellent organizational skills to fill the position of Administration and Communications Coordinator of the CGIAR System Advisory Services Shared Secretariat ("Shared Secretariat"). This position is key to supporting the overall office management and communication activities of the Shared Secretariat. It offers an exciting opportunity to be part of a dynamic team and contribute to a world free of poverty, hunger, and environmental degradation.
Who We Are
CGIAR is a global research partnership for a food-secure future. CGIAR science is dedicated to reducing poverty, enhancing food and nutrition security, and improving natural resources and ecosystem services. Its research is carried out by 15 CGIAR Centers in close collaboration with hundreds of partners, including national and regional research institutes, civil society organizations, academia, development organizations, and the private sector. These 15 Centers have close to 10,000 staff based in over 50 countries. Established in 2012, the CGIAR System Organization (an international organization headquartered in Montpellier, France) provides governance to the CGIAR System in collaboration with the System Council and has about 40 staff. The System Organization is committed to cultivating a work environment that reflects teamwork, gender equality, and respect for diversity. Please find more information about CGIAR at www.cgiar.org
Summary of the Position
This is a key role, responsible for providing operational support for a new CGIAR Independent Science for Development Council ("ISDC"), Standing Panel on Impact Assessment ("SPIA") and implementation of the CGIAR System's multi-year evaluation plan. The position reports to the Program Officer of the Shared Secretariat and will be accountable for supporting the Program Officer across the following areas:
Financial and budget administration (keeping track of expenditures for ISDC, SPIA, evaluation and Shared Secretariat, supporting the preparation of financial reports and forecasts);
Meeting organization, administration, and logistics;
General office administration (organizing conference calls, document management, disbursement of payments, purchase order processing, travel claim processing);
The ongoing management of Secretariat communication channels, including website(s) and social media.
Skills and Competences
The ideal candidate must possess a higher education qualification (diploma, advanced diploma or equivalent certification) from an accredited academic institution in office administration or other related fields. S/he must have at least 5 years of relevant post qualification work experience, most preferably in an international or multi-cultural setting.  The ideal candidate will have excellent written and spoken English; a high level of stakeholder/customer service orientation; and strong planning, collaboration, and coordination skills.
Download the detailed job and person specifications.
How to Apply
Please send your application to SMO-HR@cgiar.org  by no later than Monday 25 March 2019, ensuring that documents submitted do not contain your marital status, age or photograph.
All applications must include:
The position title in the email subject line
A CV (in English) which provides details of your qualifications, employment history, skills and experience
A covering letter (in English) in which you succinctly address how your skills and experience meet the requirements of the role
Note: All received applications will be acknowledged. However, only shortlisted applicants will be contacted.  Applications received after the closing date for applications will not be considered.
Terms and Conditions of Employment
The successful candidate will be an employee of Bioversity International for and on behalf of the CGIAR System Organization. This is a locally recruited position and the employment terms will be according to the relevant staffing category in accordance with the Personnel Policies Manual of Bioversity International. Appointments by the System Organization are generally made on a fixed-term basis of 3 years, which is renewable subject to the terms and conditions of the appointment. Comprehensive medical insurance, retirement contribution, and performance-based incentives form part of the employment package. Full terms and conditions will be made available to shortlisted candidates.