2020 Genebank Impacts Fellowship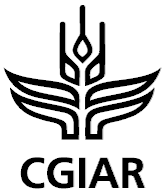 The Genebank Impacts Fellowship provides an opportunity for the successful recipients to gain practice-based experience in evaluating the impacts of the international genebanks. This experience will be complemented by mentorship from impact assessment specialists and conservation scientists in the global CGIAR community. This Fellowship is supported by the Crop Trust, through the Genebank Impacts Community of Practice of the Genebank Platform.
This is a home-based assignment, but we require full-time commitment for six months in 2020 and one month intermittent engagement in 2021 to finalize outputs. Applicants should be willing to travel to the host country of the genebank for at least one month during the fellowship period.
The deadline for applications is 28 February 2020.
View Full Vacancy Announcement